CEREC Crowns – Jacksonville, FL
Same-Day Dental Restorations
When a tooth becomes weakened due to problems like chips, cracks, decay, or bruxism (grinding and clenching), we often recommend that it be restored with a crown. In most dental practices, the process of designing and placing a crown requires at least two appointments. Here at Distinctive Dentistry by Mullens & Nguyen, though, we do things differently. We have invested in CEREC technology so our Jacksonville patients can receive high-quality, same-day restorations. Call our team today to learn more about this remarkable restorative treatment.
Why Choose Distinctive Dentistry by Mullens & Nguyen for CEREC Crowns?
Not Available at All Practices
No Need for a Temporary Crown
Experienced & Empathetic Team
What Are CEREC Crowns?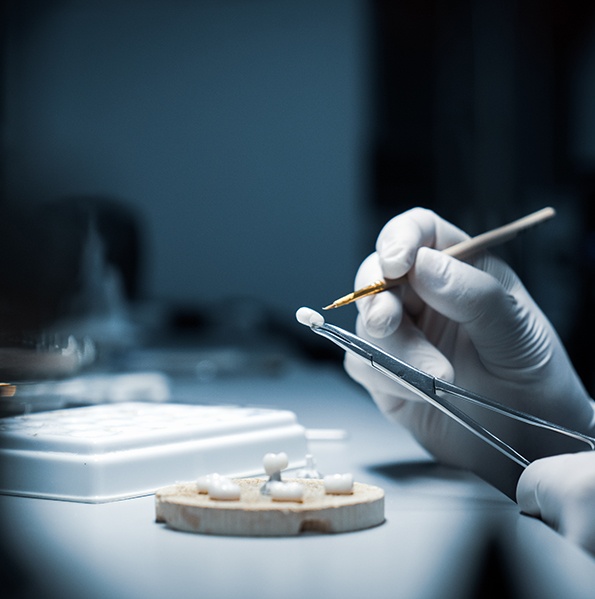 CEREC is an acronym that stands for "Chairside Economical Restoration of Esthetic Ceramics." That sounds like quite a mouthful, but the basic concept is easy to understand. Essentially, this treatment involves the use of CAD/CAM technology to scan the teeth and create a beautiful crown right here in our office.
Each CEREC dental crown is made out of top-quality materials carved by our in-house milling unit. The restoration you receive will be just as durable, strong, and well-fitting (perhaps even more so) than a crown made in a traditional dental laboratory.
How Does the CEREC Process Work?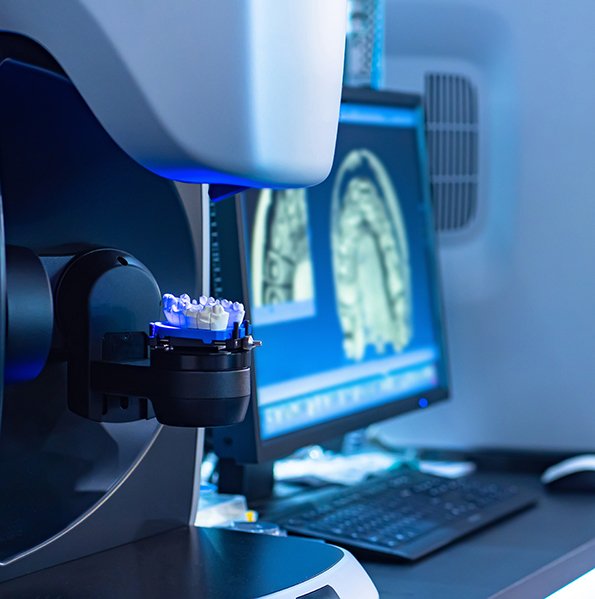 Just like with traditional restorations, the process for same day crowns begins when we prepare your tooth. This may involve removing some enamel from it so it will fit properly beneath its new cap. In other cases, it involves building a tooth up.
Once your tooth is ready, we will scan it with our advanced digital impression system. The scans will go to a nearby computer, which will compile the collected images into an exact three-dimensional representation of your teeth.
After your doctor makes necessary notes about the design of your crown, the relevant data will be sent to our in-office milling machine. All you have to do is relax while your crown is crafted! Once it is ready, we will verify its fit before attaching it to your tooth.
What Are the Benefits of CEREC Same-Day Crowns?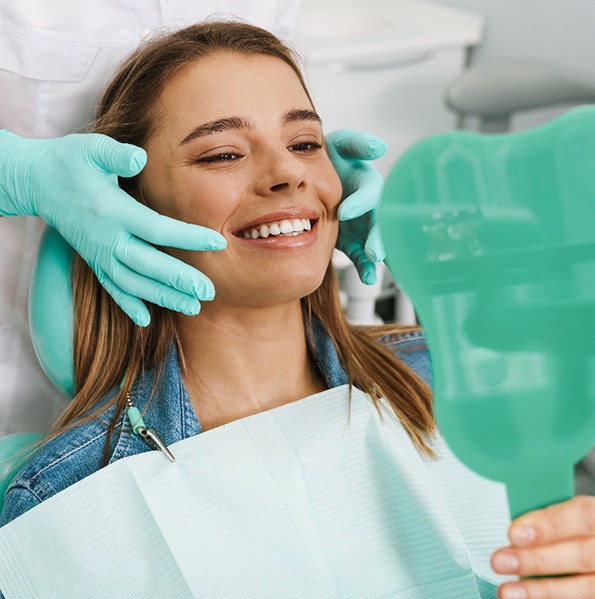 Many patients love that the CEREC process helps them save time by sparing them from a second trip to our office. However, that is just one benefit you can experience from this treatment. Other advantages include:
You will not need a temporary crown. Temporary crowns are more likely to cause discomfort and even fall off than a permanent one.
Your smile will look great. CEREC crowns are made out of porcelain, which bears a strong resemblance to natural tooth enamel.
You can expect your crown to last. Your CEREC restoration may endure for a decade or longer before it needs to be replaced.
Your crown will have an excellent fit. The technology used in the CEREC process is very precise. Your crown may fit even better than one made in a traditional dental laboratory.
You might save money. Because the CEREC process is as efficient as possible, it might help you save money on overall dental care costs.