Dental Implants – Jacksonville, FL
The Peak of
Dental Artistry
At Distinctive Dentistry by Mullens & Nguyen, we believe that all of our patients should have access to the best restorative treatments available to them, which is why we offer start-to-finish dental implant treatment at our dental office. This procedure allows us to restore the entire structure of any number of missing teeth, providing countless benefits that aren't offered by any other traditional restorative procedure. To learn whether you're a good candidate for this advanced service, call our dental office today to schedule a consultation to discuss tooth replacement with dental implants in Jacksonville, FL.
Why Choose Distinctive Dentistry by Mullens & Nguyen for Dental Implants?
Compassionate & Highly Skilled Dentists
In-House Guided Implant Surgery
Artistically Crafted Dental Restorations
What are
Dental Implants?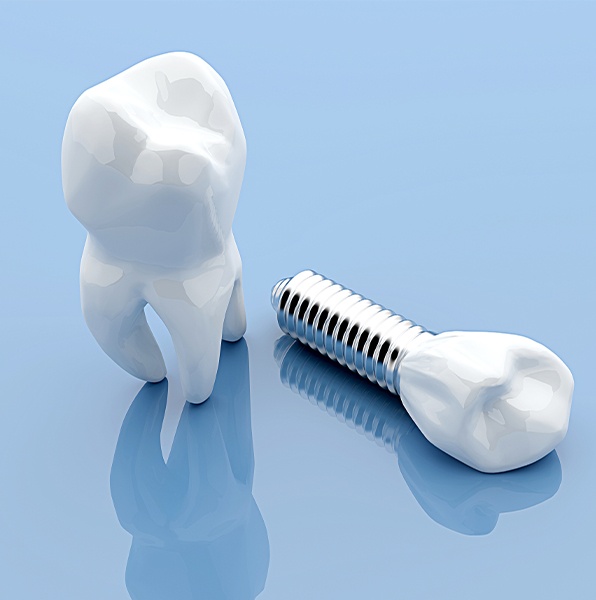 Dental implants are small, titanium posts that are surgically placed below the gumline and into the jawbone. Due to the biocompatible nature of the metal that they're made from, they naturally fuse with the jawbone through a process called osseointegration, providing restorations with a stable and secure foundation to be attached to. Because they don't just restore the biting surface of missing teeth like other prosthetics, they're able to offer several unique benefits that make the procedure so popular, such as jawbone and facial preservation.
The 4-Step Dental Implant Process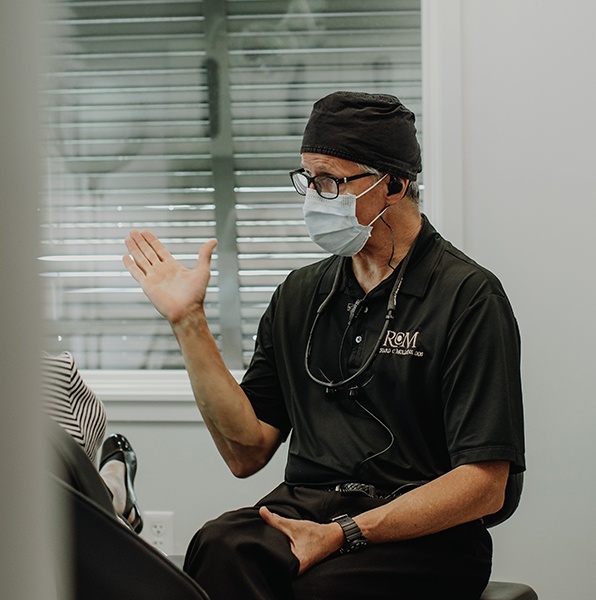 Not every dental implant process is the same. After all, no two smiles are exactly the same! The exact steps you'll need to take on your journey towards your brand-new smile will depend on a variety of factors, including your current oral health and how many dental implants you're having placed. That being said, while every patient's treatment plan is unique, there are four main steps to complete during the dental implant process. Read on to learn more about what you can expect!
Initial Dental Implant Consultation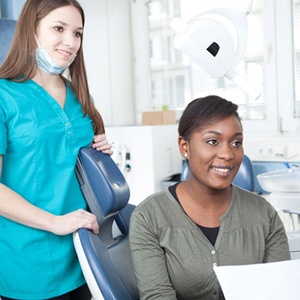 The whole process starts with a conversation. When you visit us for your consultation, we'll take the time to discuss your goals for your smile with you, address your concerns, and answer your questions. Next we'll examine your oral health, take some X-rays, and review your medical history to see if dental implants are a good choice for you. Some patients will need preliminary treatments like a bone graft or gum disease therapy to become good candidates. Once you've been given the green light, we'll create a custom-tailored dental implant treatment plan for you moving forward.
Dental Implant Surgery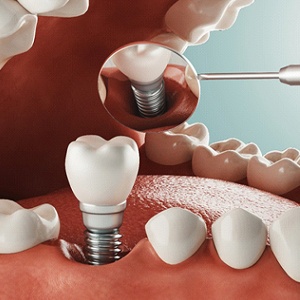 The next step is to have your dental implants placed into your jawbone. Since this requires a minor but precise oral surgery, most other practices need to refer their patients out for this step. We're proud to save you the time, money, and hassle by offering start-to-finish dental implant treatment all right here at our office with a team you already know and trust. Not only do Dr. Mullens and Dr. Nguyen have advanced dental implant training, but they utilize state-of-the-art technology for computer-guided dental implant surgery to ensure you get the best possible results.
First, Dr. Mullens and Dr. Nguyen will plan out your dental implant surgery via special software to precisely determine where your dental implant should be positioned. Then, a surgical guide is created from this information. On the day of your procedure, we'll ensure you're comfortable with dental sedation and then place the guide in your mouth. Your implant dentist will make a small incision in the gums at the predetermined location, insert the implant into the jawbone, and then suture the gums closed again. Afterwards, you'll be sent home to heal.
Dental Implant Osseointegration & Abutment Placement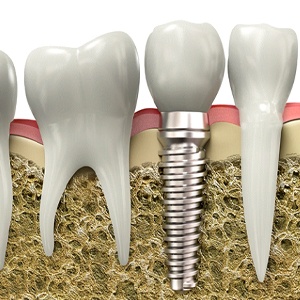 After your surgery, you'll typically need a few days to a week or two to feel fully recovered. However, your jawbone will continue to heal for many more months. Over the next four to six months, your dental implant will integrate with the bone tissue in a natural process called osseointegration, creating a strong, solid foundation. Once that's complete, we'll attach a small, metal connector piece to your implant, called an abutment.
Delivery of Dental Implant Restorations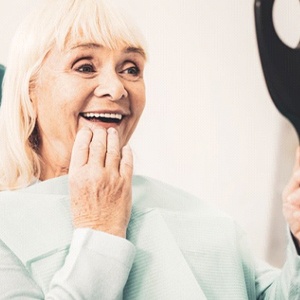 When your custom-made crown, bridge, or denture has been created, we'll call you back to our office for the last step of the dental implant process. We'll connect your new restoration to your implants via the abutments and check to ensure everything looks and feels right. Then, you'll be all set to go out and show off your new smile!
Benefits of
Dental Implants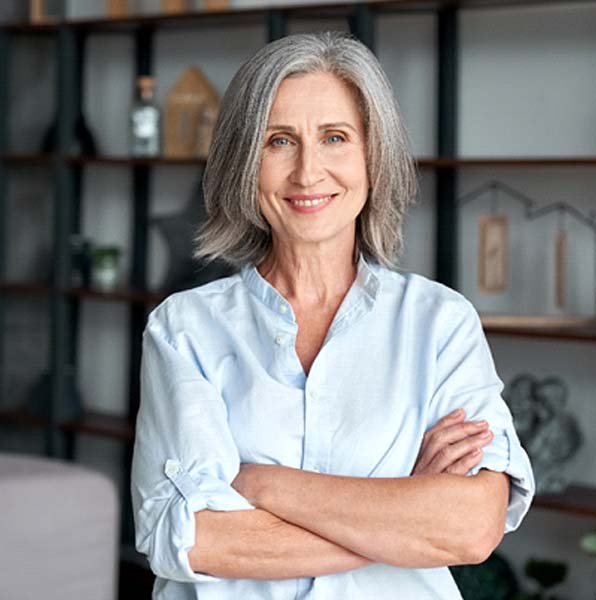 Dental implants offer a wide array of unique benefits that make them stand out among traditional restorative treatments. In fact, over 500,000 people choose this amazing tooth replacement each year for their lifestyle, health, and aesthetic advantages. If you're looking for a reason to get dental implants, we're here to help! There are many benefits of dental implants in Jacksonville, which is why we've included the most significant ones below.
Day-to-Day Benefits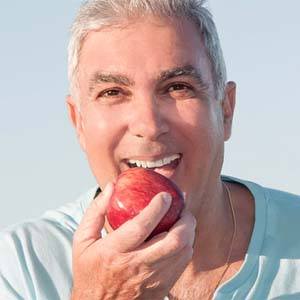 Diet: Missing teeth and ill-fitting dentures can make it difficult to eat the foods you love. However, dental implants allow you to consume your favorite delicious and nutritious foods for better quality of life and health!
Confidence: Have you stopped smiling in public settings due to your smile's appearance? Dental implants look and feel just like natural teeth, giving you the confidence that you need to show off your grin for work or family events. Plus, you'll enjoy a boost in self-esteem.
Maintenance: Tired of taking your dentures out to clean and soak them? Or maybe you've been struggling with keeping the gaps in your smile clean? Dental implants can be cared for similar to your natural teeth, making it easy to keep your smile healthy and clean!
Health Benefits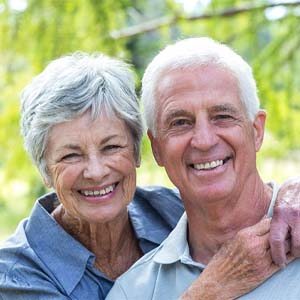 Bone health: Your teeth stimulate your jaw to maintain its health and strength. When you lose teeth, the stimulation decreases, which causes the jawbone to deteriorate over time. This will lead to a sunken facial appearance and additional tooth loss. However, dental implants save your smile by stimulating the jaw to keep it from shrinking!
Dental health: Dental implants in Jacksonville help with every part of your smile. They keep your remaining teeth in place by filling spaces, lowering your risk of misalignment. Plus, they make it easier to care for your oral health, which helps you avoid cavities and infection.
Overall health: Because dental implants promote better oral health, they also help your body! Recent studies show a direct link between dental health and overall well-being, specifically with gum disease. Dental implants lower risk of gum disease to decrease your chance of developing problems like heart disease, diabetes, and more.
Long-Term Benefits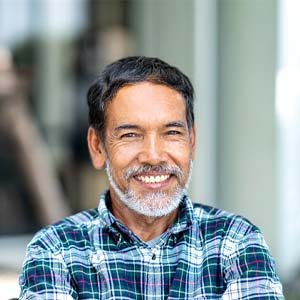 Predictability: Many people learn that dental implants require surgery with an implant dentist in Jacksonville and get worried. However, this treatment has a success rate of 95% even after 10 years! This gives you peace of mind and confidence in your tooth replacement.
Longevity: Unlike dentures or bridges, dental implants can last for decades. Even more impressive, they can last for the rest of your lifetime with proper care. Just be sure to brush, floss, and visit our office regularly to keep them healthy and clean.
Cost: While dental implants tend to come with a higher cost compared to other options, they can actually help you save your money! Without the replacements that dentures need every 5 to 7 years, you can avoid dental care and the price that comes with it.
Who Dental Implants Can Help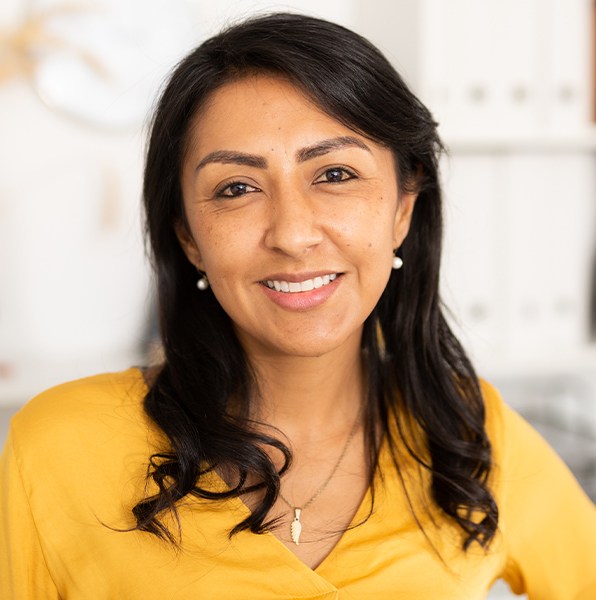 It's no surprise that dental implants are one of the most popular methods of tooth replacement. After all, they offer many incredible benefits, which is why they're chosen by most patients! During your initial consultation, we'll outline your specific treatment plan and put it on a timeline so you know what to expect over the next several months. Depending on the number of teeth you're missing and their location, we may utilize any of the following treatment paths to restore the function and appearance of your smile.
Who Is a Good Candidate for Dental Implants?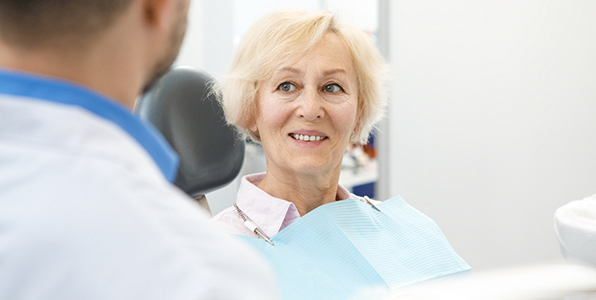 First and foremost, you may wonder if you're able to get dental implants. Well, you'll be happy to know that almost any healthy adult is a good candidate for this method of tooth replacement! Usually, all you need to have is these three things to be considered eligible to move forward with the implant process:
Good Overall Health – Dental implant placement involves a minor procedure, meaning you must be well enough to undergo this small surgery.
Great Oral Health – Preexisting oral health issues like gum disease and cavities can compromise the success of your implants, which is why they need to be addressed first.
Strong Jawbone – You must have adequate jawbone dentistry to ensure successful dental implant treatment.
Don't worry – even if you're not a good candidate at first, we can recommend preliminary treatments like bone grafting and gum disease to help you become eligible for dental implants. Once we schedule and complete these procedures, you will be one step closer to getting your smile back on track and ready for tooth replacement!
Missing One Tooth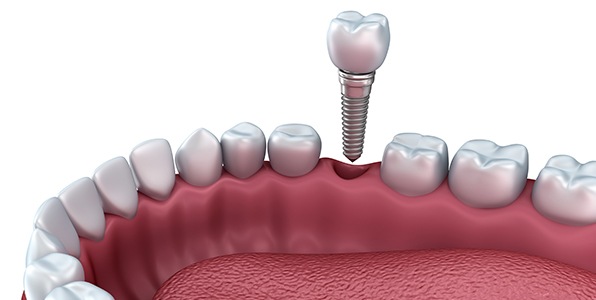 There are many reasons why you may lose a tooth. Maybe it's from physical trauma or tooth decay that has advanced too far. We can place one dental implant below the gum line and into the jawbone to replace a single missing tooth. Once it has fused with the bone, we can attach an abutment that will anchor a custom-crafted dental crown in place, filling the gap in your smile.
Missing Multiple Teeth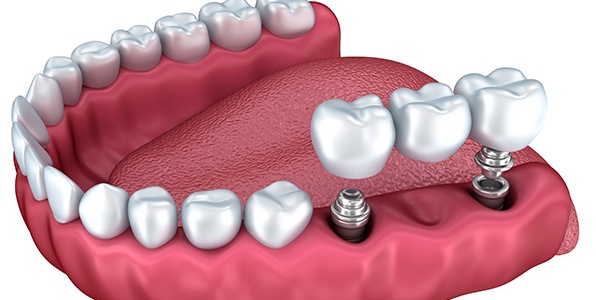 For consecutive missing teeth, we can replace them all at once with an implant bridge. Instead of using a traditional bridge that requires the alteration of your natural teeth, we'll place two dental implants on either side of the gap in your smile to anchor a bridge. This way, you won't have to change your healthy teeth so they can act as anchors for your restoration.
Missing All Teeth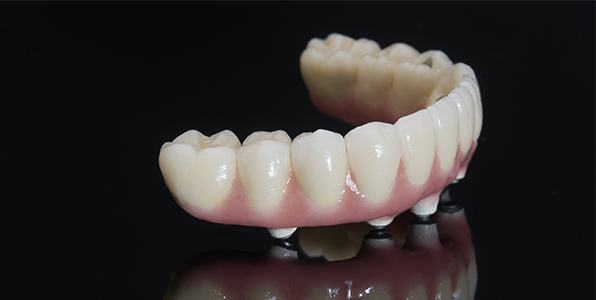 Are you missing an entire row of teeth? Implant dentures are the best way to replace them all at once! To secure a full denture to an arch, we can place anywhere from four to eight dental implants. These will secure the customized restoration in place to eliminate any slipping or shifting that could occur.
Understanding the Cost of Dental Implants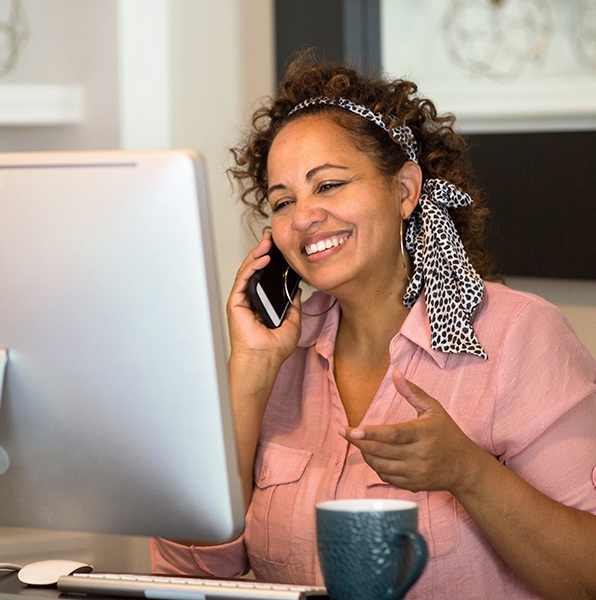 Each dental implant procedure is customized to fit our individual patient's needs, which is why there's no set cost for treatment. During your initial consultation, we'll determine whether additional steps are needed as well as how many dental implants you'll need to have placed. Once we determine these details, we'll be able to walk you through a breakdown of the cost of your treatment. Keep in mind that dental implants are a long-term investment for replacing teeth, making them worth the higher upfront costs to many.
Preliminary Treatments & Dental Implant Surgery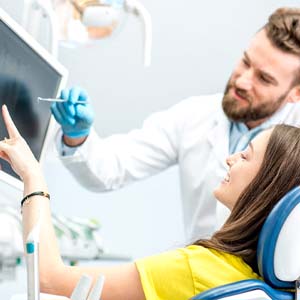 Preliminary treatments to make dental implants possible, including preparatory procedures like a bone graft, tooth extraction, and gum disease therapy can influence the final cost of your tooth replacement.
Depending on how many implants you need to have placed, your surgery costs can be higher or lower than the average case.
Since our dentists are highly trained in the placement of dental implants, you can expect the fees for your care to be more compact, convenient, and easy to understand.
The Parts of Your Dental Implant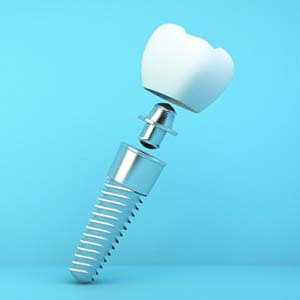 If you need more dental implants placed, this means more materials will need to be utilized to create the posts designed to mimic your tooth roots. Keep in mind that the manufacturer and brand of your dental implant can also have an impact on the final costs, so feel free to ask us any questions you may have. We'll be happy to explain why we use the implants we do to replace teeth.
Final Dental Implant Restoration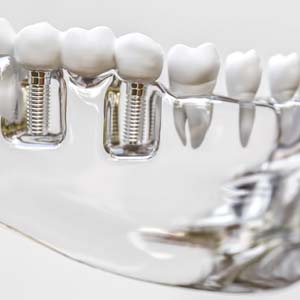 When replacing several teeth at a time, more complex restorations are needed to complete your smile. For example, a single dental implant crown requires less material, time, and energy to design and fabricate. Complicated restorations like implant bridges and dentures require more materials and labor to create, therefore your costs will be notably higher. No matter what restoration you receive, you can expect it to be lifelike, durable, and blend in with your existing teeth.
Does My Dental Insurance Cover Dental Implants?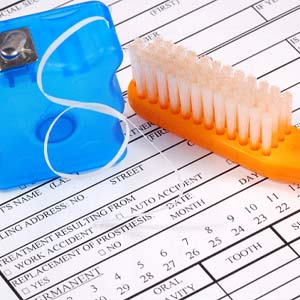 In most cases, dental insurance will not offer any coverage for dental implants. However, depending on the plan and the phase of your care, you may be able to receive at least partial coverage from your insurer. For example, it's possible to receive coverage for preparatory treatments that make dental implant treatment viable. The restoration itself could also receive coverage, at least at a percentage. Our team will gladly go over your plan in detail to ensure your benefits are being maximized to the fullest.
Making Dental Implants Affordable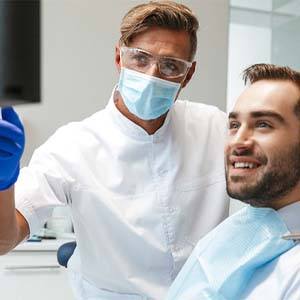 Our office accepts dental insurance, but we understand if you'd prefer not to go this route to pay for your dental implant treatment. One way many patients make their treatment more affordable is through CareCredit, a third-party financing option that makes it easy to pay for treatments on a monthly basis, rather than in one large installment. These payments typically come with little to no interest attached, making regular payments all the more affordable.
Advanced Dental Implant Procedures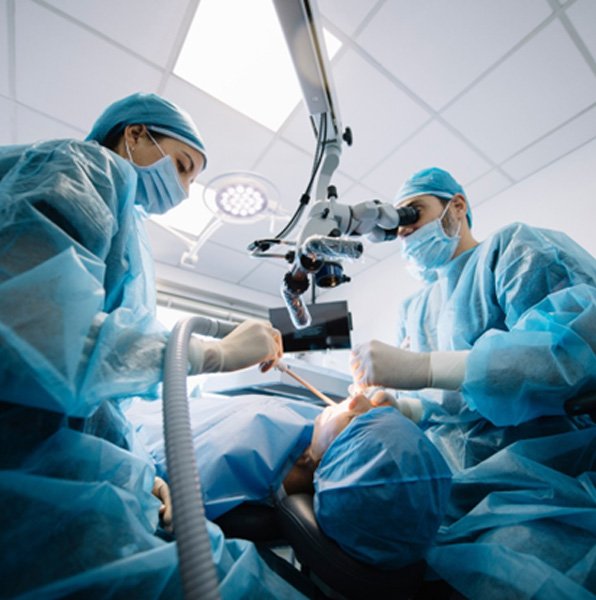 Some patients are not initially a good candidate for dental implants. If that is true of you, do not despair! Often, all it takes is one or more preparatory treatments to get your mouth ready for your new teeth. Our doctors offer several of these advanced dental implant procedures right here in our office. Although they may extend your overall treatment timeline, you can be confident that they will set you up for a long future of sturdy, reliable dental function.
Bone Grafting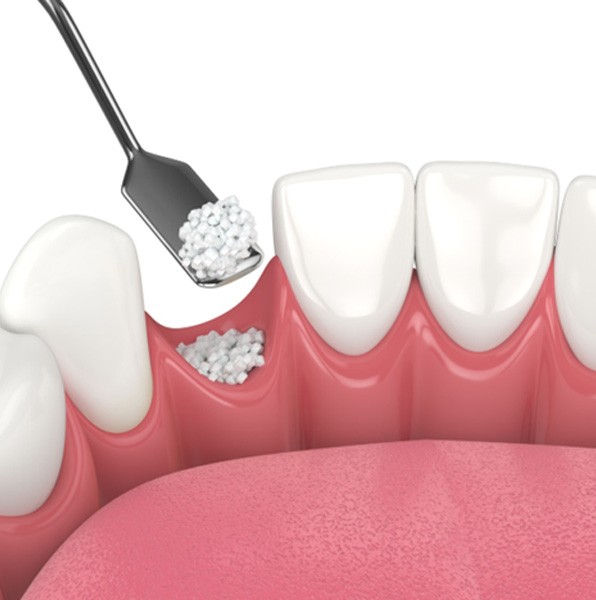 Almost immediately after a natural tooth is lost, a process known as resorption begins. Essentially, this means that your body begins to recycle the materials in the part of your jawbone that once supported the tooth. Over time, this process can lead the jaw to become so weak and thin that it is no longer able to support dental implants.
If you have lost some bone mass in your jaw, we may recommend that you undergo bone grafting. There are a number of different types of bone grafts, but they all involve placing bone material onto the jaw. The material may come from another part of your body or a donor. It is also possible to use a synthetic option.
Over time, the grafted material should integrate with your jaw. Thereafter, the bone should be strong enough and thick enough to support dental implants.
Typically, a bone graft occurs several months before implant placement surgery. However, in some cases, the two procedures can take place during the same appointment.
Sinus Lifts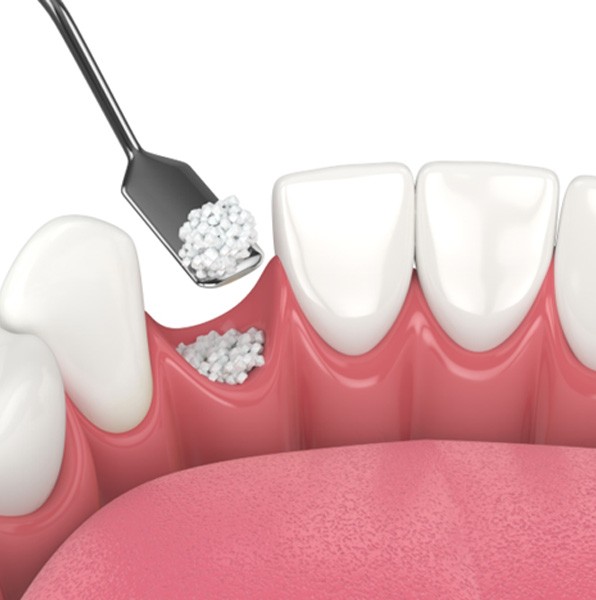 If you have lost some bone mass in the upper jaw, it might be too thin to support dental implants. Inserting prosthetic tooth roots could puncture your sinus membrane. This can occur if your bone has thinned due to resorption, you suffered an injury to your upper jaw, or you have naturally large sinuses.
To protect your sinuses, we may recommend that you undergo a sinus lift. During this special type of bone graft surgery, we access your sinus membrane through the upper jaw. Then, we gently push it upward. We place a block of bone beneath it to keep it in its new place.
Patients' mouths are usually ready to support dental implants 4 – 9 months following a sinus lift procedure.
Ridge Expansion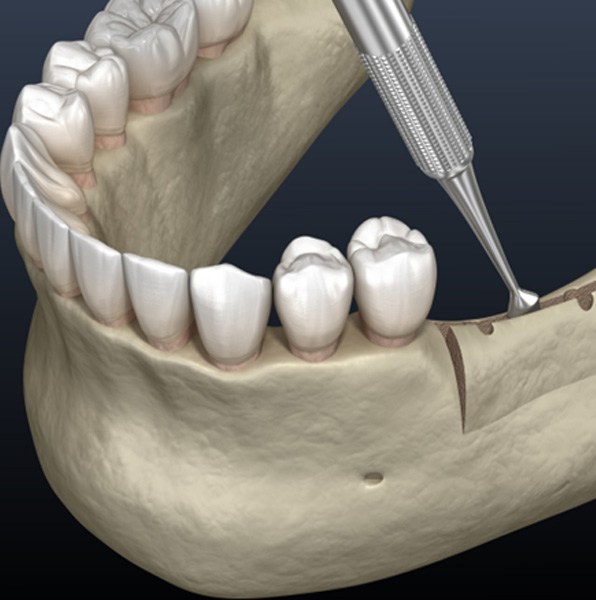 We often say that teeth are supported by the jawbone, but more specifically, they are embedded in a part of the bone called the alveolar ridge. If that ridge is too narrow, you may need a particular type of bone graft, which is known as ridge expansion or ridge augmentation.
During the surgery, we carefully wedge apart the inner and outer segments of your existing ridge. Then, we fill in the space between them with a bone graft.
Some patients receive dental implants at the same time that they undergo ridge augmentation. Others must go through a healing period of several months before it is possible to place dental implants.
Dental Implant FAQs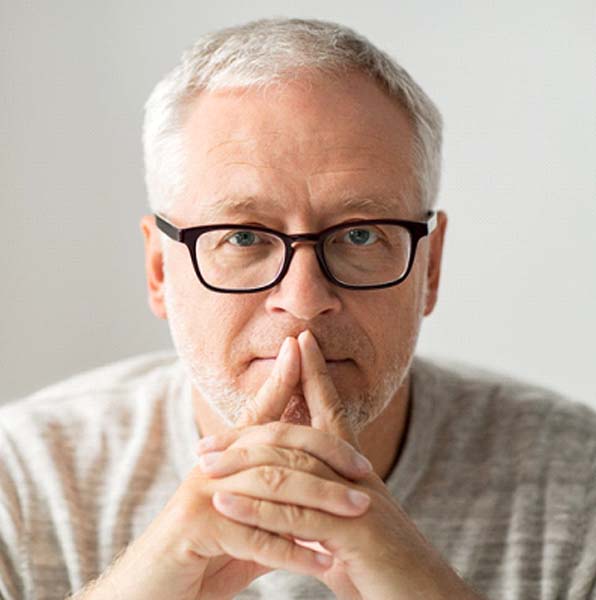 Choosing dental implants to replace your teeth is a big decision, which is why it's normal to be curious about the treatment. At Distinctive Dentistry by Mullens & Nguyen, we want our patients to have peace of mind with easy access to the information they need. That's why we've included answers to some of the most frequently asked questions about dental implants in Jacksonville below!
How Long Do Dental Implants Last?
While implants usually come at a higher cost, they last much longer than traditional replacements like bridges or dentures, making them much more affordable than you may have thought. They have a success rate of 95% after 10 years. In fact, dental implants are designed to last for 3 decades, or even the rest of your life, with proper care. Just brush and floss your implants like you would your original teeth and visit our implant dentist in Jacksonville to maintain your new smile.
Can I Take Dental Implants Out?
No – dental implants are surgically placed in the jawbone and cannot be removed except by a dental professional. They fuse to the jawbone during a process called osseointegration, becoming a permanent part of the body. However, some types of dental implants can be removed for cleaning and maintenance. Implant dentures are the most popular type of implants that can be removed – they can sometimes be designed to snap in and out of the mouth easily, making it an ideal situation for someone missing all or most of their teeth.
Does Getting Dental Implants Hurt?
Our implant dentist in Jacksonville will always ensure that you're numb and comfortable before beginning the procedure. We use local anesthetic and offer sedation for a greater sense of comfort. Plus, your jawbone does not contain many pain-sensing nerves, making the surgery itself much more painless than you may expect. However, it's normal to experience some slight discomfort or soreness in the days following your surgery. This can be easily managed with over-the-counter pain medication and anything that we prescribe. If your pain seems to get worse after 3 days, contact our office right away!
Am I Too Young to Get Dental Implants?
Most people's jaws are not fully developed until adulthood. If an implant was placed in a jawbone that is still growing, it could interfere with the bone development and cause complications. That's why we do not recommend dental implants for patients who are younger than 18. In certain cases, the jaw may not develop fully until the mid-to-late 20s, and men's jaws tend to take longer to grow compared to women's jaws.
Maintaining & Caring for Your Dental Implants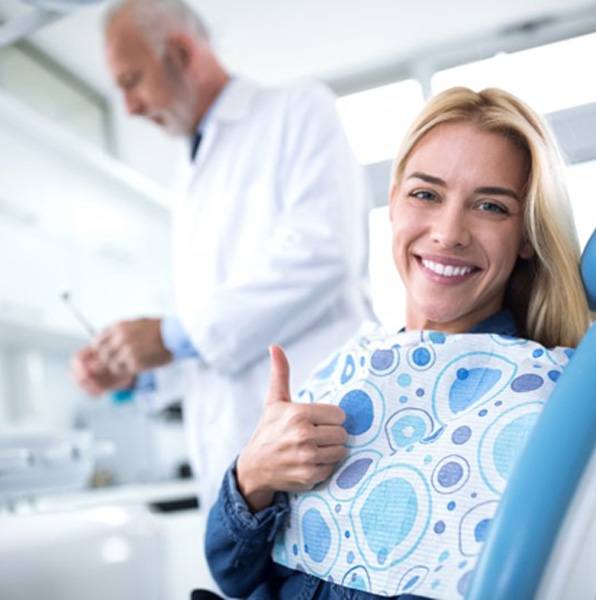 One of the main reasons for the growing popularity of dental implants is their potential to have lifelong results. As long as you practice the right dental implant care in Jacksonville, there's a high likelihood that your new pearly whites will end up standing the test of time. Our team at Distinctive Dentistry by Mullens & Nguyen has provided this simple guide to keeping your implants in optimal shape for years to come.
Make Oral Hygiene a Priority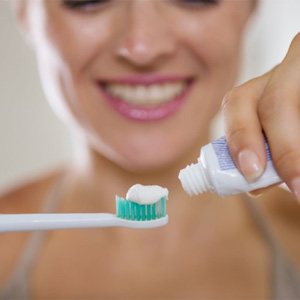 Unlike dentures, dental implants can be cleaned similarly to natural teeth: with twice-a day brushing and daily flossing. The implants themselves might not be susceptible to cavities, but the teeth you have left still are. Failure to maintain an oral hygiene routine could cause plaque to form and lead to gum disease, which is the most common reason for dental implant failure. Keeping up with your brushing and flossing habits is an easy way to help your dental implants in Jacksonville last.
Eat a Healthy Diet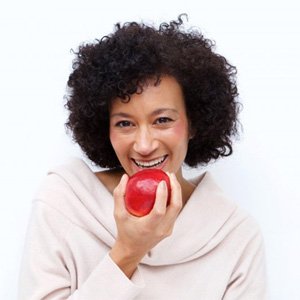 Try to incorporate a wide variety of nutritious foods into your diet, such as leafy greens, fruits, vegetables, calcium-rich dairy products, and lean proteins. Not only will these items promote overall wellness, but they'll also encourage healthy gum tissue and a strong jawbone. Do your best to consume sugary and starchy foods in moderation since they can increase the risk of gum disease.
Break Bad Habits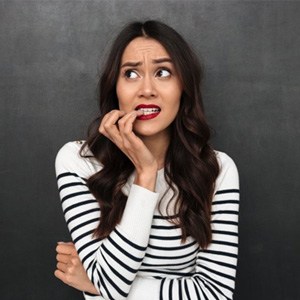 Some habits are hard to break, but you should make the effort to quit the ones that could harm your implants. Your teeth (both real and artificial) could chip, crack, or break if you bite your fingernails, eat ice, open packages with your teeth, or chew on non-food objects like pencils. If you smoke or use tobacco in any way, consider quitting; it could prevent the implants from integrating with your jawbone. Feel free to ask your implant dentist in Jacksonville for tips on breaking these habits, such as chewing sugar-free gum or finding smoking cessation groups.
Protect Your Dental Implants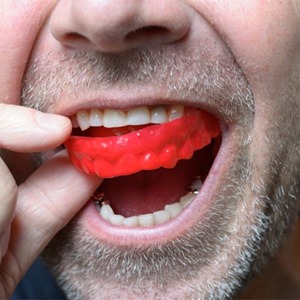 Wearing a customized mouthguard can make a world of difference if you often play sports or suffer from bruxism (teeth grinding that usually occurs at night). These appliances are designed to comfortably absorb the impact of sports-related injuries or pressure from grinding, shielding your implants as well as your natural teeth.
Schedule Regular Dental Checkups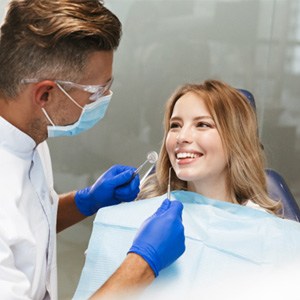 A pivotal aspect of ensuring your dental implants last is to visit our office for regular checkups and cleanings. For most people, we recommend attending two of these visits per year, but that number may vary based on your specific needs. These appointments are essential in letting our dentists evaluate your implants for any signs of damage and treating them as early as possible.