Cosmetic Dentistry – Jacksonville, FL
Get a Dazzling Smile You Feel Proud Showing Off
Over the years, your smile can begin showing signs of aging. Whether it's a result of accidental trauma like chipping a tooth by falling or dental discoloration caused by certain medications you're taking, we have treatments to help restore the beautiful and youthful appearance of your grin. Drs. Mullens and Nguyen want their patients to have a smile that boosts their confidence and that they feel proud of, which is why they custom-tailor each cosmetic treatment to fit their patient's needs. To schedule a consultation to discuss enhancing the appearance of your grin with cosmetic dentistry in Jacksonville, FL, contact our dental office today!
Why Choose Distinctive Dentistry by Mullens & Nguyen for Cosmetic Dentistry?
Quality Chairside Time with the Dentists
Dentists with Keen Eyes for Detail
Custom-Tailored Cosmetic Treatments
Porcelain Veneers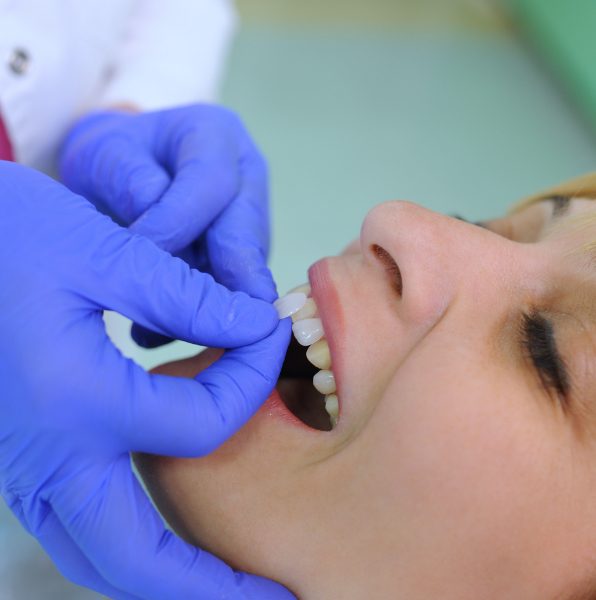 Dental veneers are an excellent procedure for patients who have several types of imperfections littering their smile, but don't want to have to receive multiple treatments. It's a one-stop-shop for gaps, chips and cracks, discoloration, and even slight misalignment. The veneers are made to fit over the visible surface of individual teeth to conceal imperfections and reveal a bright, symmetrical, and complete row of teeth in their place. They're also made from dental porcelain, which is a stain-resistant, durable dental material that can be customized to be virtually indistinguishable from your natural tooth enamel.
Metal-Free Dental Crowns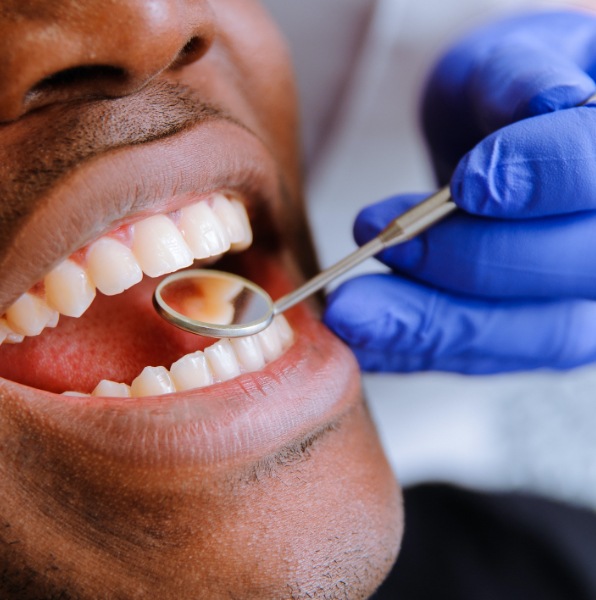 If you have an outdated metal crown that you'd like to have replaced because it's the first thing people notice about you when you smile or laugh, we've got you covered. We offer high-quality, customized dental crowns crafted from zirconia, ceramic, or other materials that are biocompatible and blend in with the rest of your grin. We can even craft them in-office within a single visit using CEREC technology, making the process more convenient.
Cosmetic Dental Bonding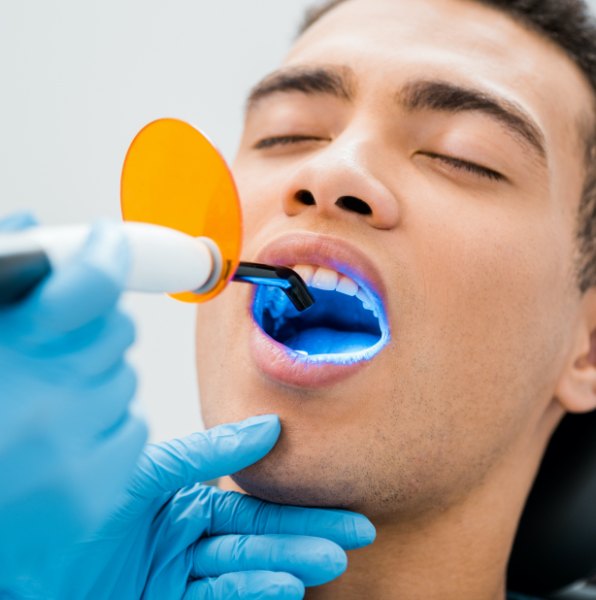 Do you have dental damage that makes you self-conscious about smiling? Simple, fast, and cost-effective cosmetic bonding can help restore the missing portion of your tooth, close a gap between teeth, or even conceal severe discoloration. The process involves our team adhering biocompatible composite resin to the damaged portion of your tooth to restore its structure. In most cases, we're able to complete the treatment within a single, hour-long appointment.
Learn More
KöR At-Home Teeth Whitening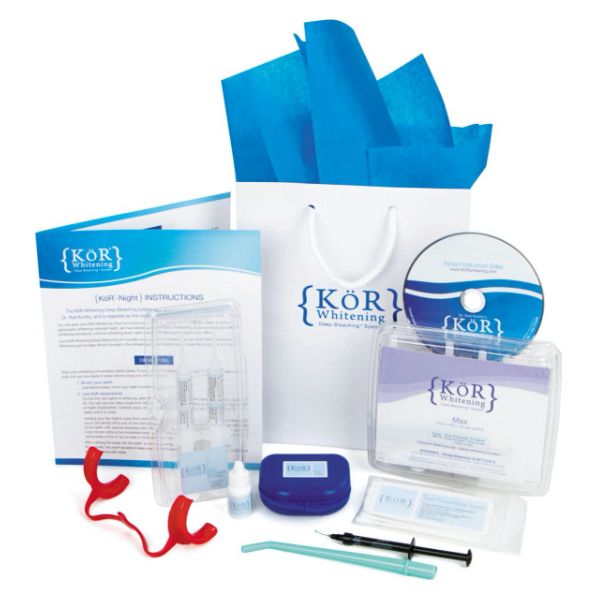 Are you tired of wasting your money on store-bought teeth whitening kits that make huge promises but never seem to deliver noticeable results? Our professional KöR at-home teeth whitening kit uses a special, highly effective Tri-Barrel Hydremide® Peroxide formula and customized whitening trays to provide even, lasting, and fast results. Whether your teeth are stained due to eating certain foods or taking medications like tetracycline, this effective treatment can provide you with amazing results!
Learn More About Teeth Whitening
Gum Recontouring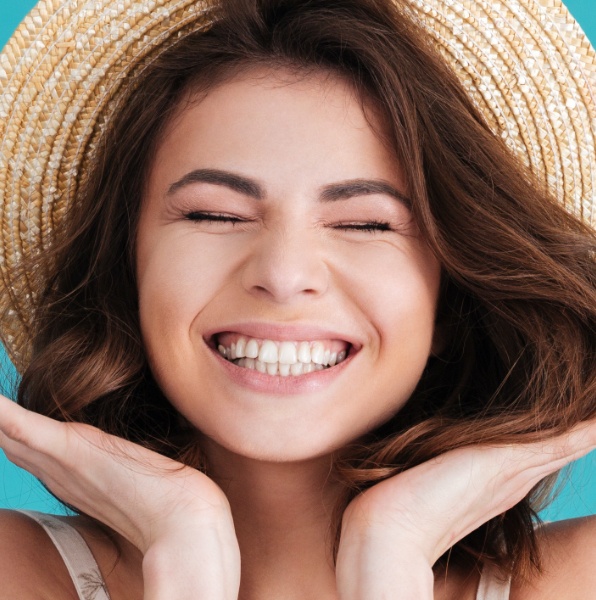 When you look at your smile in the mirror, do you feel like your healthy teeth are completely overshadowed by pink gum tissue? Gummy smiles are a common cosmetic imperfection that many patients come to us wanting to treat. With gum recontouring, we're able to alter the smile line to show more of your dental structure by removing overgrown tissue. We use a soft tissue laser to complete this process, which eliminates the need for a scalpel and sutures.
Virtual Smile Design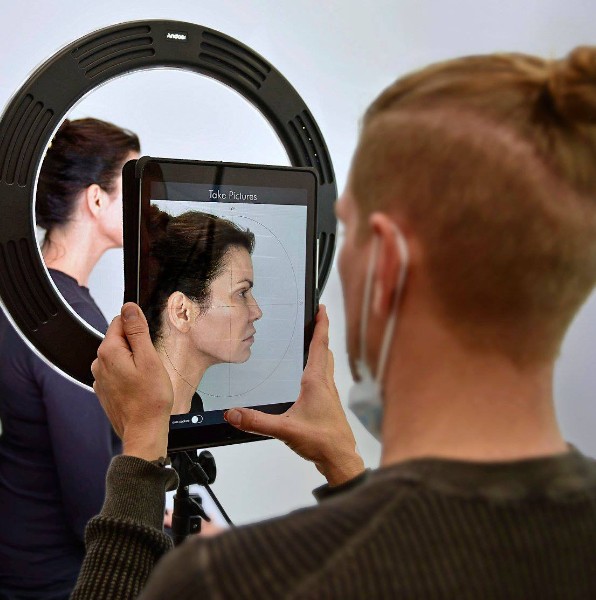 If the one thing that's standing in your way of investing in cosmetic treatment is the fact that you won't be able to see the results of the procedure until after they're permanent, then you'll love virtual smile design. This is a special software that we use to build a digital, 3D model of your mouth. We can alter it according to the treatments you're looking to have done so you can see what your smile will look like afterward, before you ever commit to the procedure, making it feel like less of a gamble.
Botox/Dermal Fillers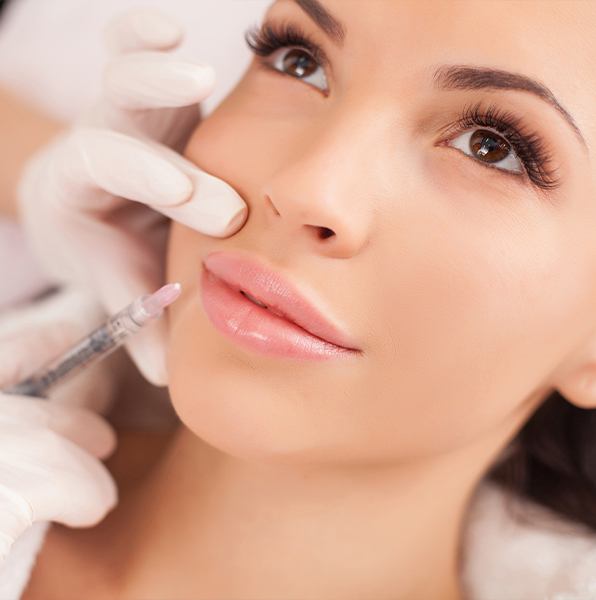 You've got your brand-new smile, but what about the face that surrounds it? With BOTOX or dermal fillers, our team can help patients achieve a new, youthful glow! These treatments either stop the muscles that create wrinkles from moving as freely (BOTOX) or plump up the skin to alleviate the appearance of skin creases (dermal fillers). They don't take much time at all, and the results can last for months before a follow-up appointment is needed. Let us know if you'd like to learn more!