Dermal Fillers – Jacksonville, FL
Take Years Off Your Appearance
Aging is a normal part of life – it happens to everyone! Getting older means you're unavoidably going to have wrinkles eventually. Over time, you may gradually notice the formation of fine lines that affect your overall appearance. They might make you feel self-conscious, causing you to avoid smiling.
Luckily, we've got a solution for you. With Juvéderm dermal fillers, we can reduce these wrinkles and lines to help you enjoy a more youthful overall appearance with minimally invasive treatment. To learn more about this esthetic treatment, continue reading or schedule a consultation with us today!
Why Choose Distinctive Dentistry by Mullens & Nguyen for Dermal Fillers?
Surgery-Free Solution for Wrinkles
Two Experienced Dental Experts
Multiple Financing Options Available
What are Dermal Fillers?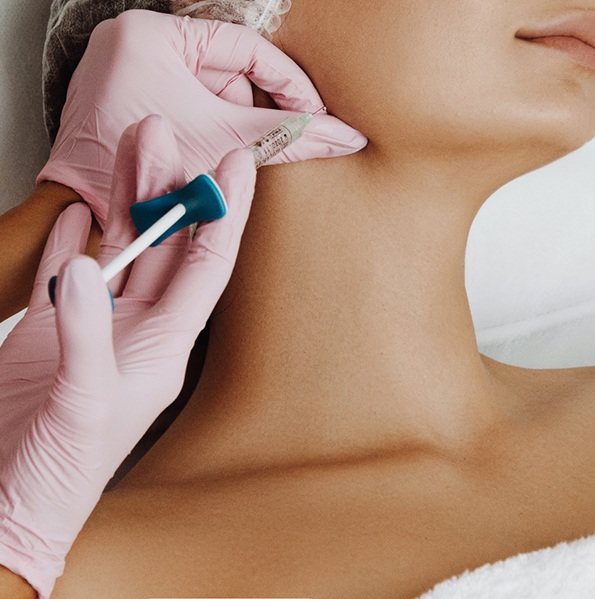 Like BOTOX, Juvéderm dermal fillers are also used to address wrinkles. However, there's a significant difference between the two treatments. While BOTOX injections paralyze the muscles that cause wrinkles and creased, dermal fillers are used to fill in the areas of the mouth that have lost volume.
Essentially, the fillers are just collagen that can be injected into sunken areas of the face, like the cheeks or jaw area. It helps make up for lost collagen by injecting a gel-like substance into the affected areas. The process of getting them is relatively short, only taking between five to 10 minutes per injection. With proper maintenance, your results can last anywhere between three and nine months.
Who is a Good Candidate for Dermal Fillers?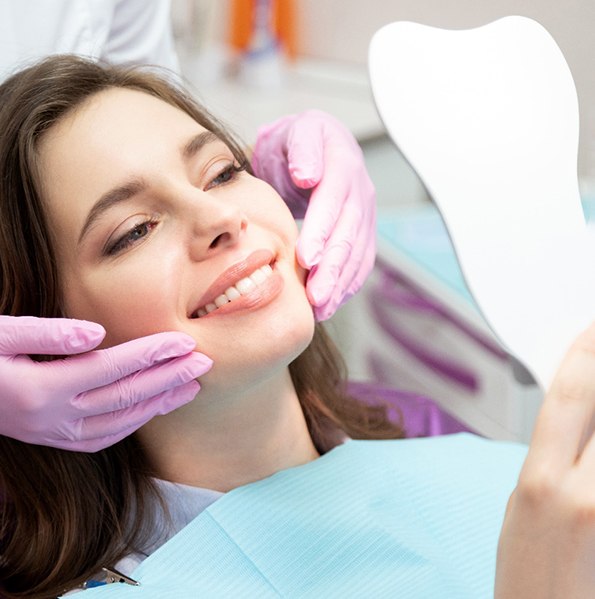 Before getting Juvéderm dermal fillers, there are several factors you should take into account. The first thing you should do is consider what changes you want to make. Some treatments naturally work better on certain facial lines than others.
Generally speaking, dermal fillers are a great option for those with:
Fine lines and scarring
Bags beneath the eyes
Sunken or drooping cheeks
Thinned lips
Wrinkles around the mouth or on the forehead
If you're in good overall health and are committed to keeping your skin as healthy as possible, you may be an eligible candidate for this treatment. Don't worry – we'll address any questions or concerns you have about the process during your consultation.
The Benefits of Dermal Fillers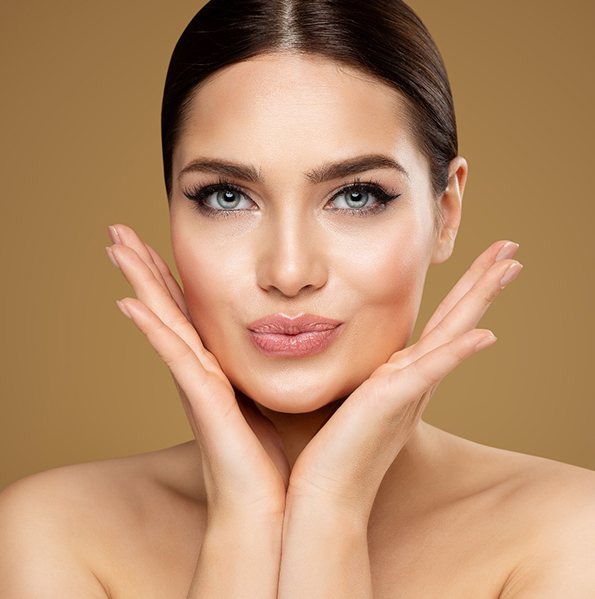 By choosing to get Juvéderm dermal fillers, you can reap several incredible benefits, such as:
Quick results with no recovery time
Fast treatment, depending on the number of injections
Long-lasting results, typically between three to nine months
Naturally beneficial treatment for skin
FDA-approved solution