Dentures – Jacksonville, FL
An Affordable Tooth Replacement Option
Tooth loss is very common, and it affects millions of Americans throughout the country. Fortunately, just because you have lost teeth doesn't mean that you need to go the rest of your life with gaps in your smile. At Distinctive Dentistry, Dr. Richard C. Mullens and Dr. James Nguyen offer high-quality dentures as an affordable tooth replacement option. To learn more about dentures in Jacksonville, give us a call ! We'd be happy to answer your questions and schedule you for your initial consultation.
Why Choose Distinctive Dentistry for Dentures?
Dentists Involved in Professional Dental Organizations
Made from High-Quality, Natural-Looking Materials
Dental Insurance Accepted & Flexible Financing Options Available
Who is a Good Candidate for Dentures?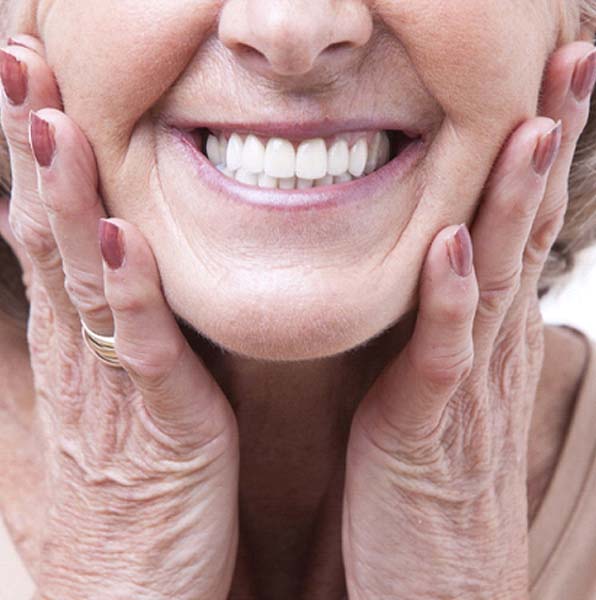 Dentures are an excellent tooth replacement option for people who are missing several, most of, or all of their teeth. Tooth loss can make it difficult to complete daily tasks, like eating, speaking, and smiling. Depending on the number and location of missing teeth, a personalized plan can be created to restore your smile. However, if you have preexisting oral health issues, like tooth decay or periodontal disease, they will need to be treated and eliminated beforehand. When it comes to restoring your smile, your oral health maintains the number one priority of the dental team.
Types of Dentures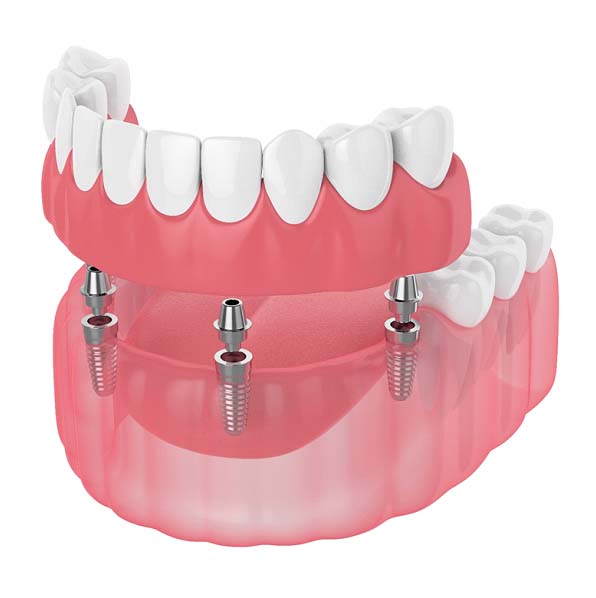 You will get one of three types of dentures if you are deemed a good candidate for the restoration. Here are the different options:
Partial Dentures
When a dental bridge isn't quite enough for restoring your smile, a partial denture may be a viable option. This type of denture is customized to fit perfectly between your remaining healthy teeth to fill in gaps. Partial dentures can replace teeth in different places of the mouth and keep neighboring teeth from moving around and causing misalignment issues in the future.
Full Dentures
Full dentures are supported by both the shape of your mouth and natural suction of the gum tissue. They're used to replace an entire arch of missing teeth, either on the top or bottom. They are crafted with a lifelike gum-colored base and enamel-colored set of replacement teeth. This way, your new smile will appear uniform and natural.
Implant Dentures
For a more stable, longer-lasting denture, dental implant dentures are available. First, a series of dental implants are placed throughout the jawbone before attaching the customized restoration. This type of denture can restore up to 70% of your natural chewing function, and it's designed to last for decades without the need for alterations and replacements. To make a good candidate for dental implant dentures, you need to have a strong jawbone to support them. This will all be discussed during your initial consultation.
The Benefits of Dentures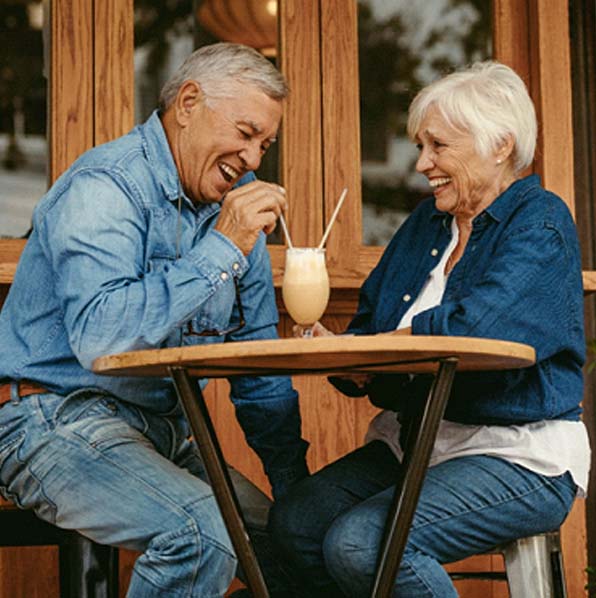 You can expect all sorts of benefits by opting for dentures as a tooth replacement option. Here are just a few of them:
Supports facial muscles
Allows for easy eating
Prevents sunken cheeks
Easy removal for cleaning
Improves speech
Covered by most dental insurance plans
Improves appearance
Increases overall confidence