Dentures – Jacksonville, FL
An Affordable Tooth Replacement Option
Tooth loss is very common, and it affects millions of Americans throughout the country. Fortunately, just because you have lost teeth doesn't mean that you need to go the rest of your life with gaps in your smile. At Distinctive Dentistry, Dr. Richard C. Mullens and Dr. James Nguyen offer high-quality dentures as an affordable tooth replacement option. To learn more about dentures in Jacksonville, give us a call ! We'd be happy to answer your questions and schedule you for your initial consultation.
Why Choose Distinctive Dentistry for Dentures?
Dentists Involved in Professional Dental Organizations
Made from High-Quality, Natural-Looking Materials
Dental Insurance Accepted & Flexible Financing Options Available
Who's a Good Candidate for Dentures?
Dentures are an excellent tooth replacement option for people who are missing several, most of, or all of their teeth. Tooth loss can make it difficult to complete daily tasks, like eating, speaking, and smiling. Depending on the number and location of missing teeth, a personalized plan can be created to restore your smile. However, if you have preexisting oral health issues, like tooth decay or periodontal disease, they will need to be treated and eliminated beforehand. When it comes to restoring your smile, your oral health maintains the number one priority of the dental team.
Effects of Missing Teeth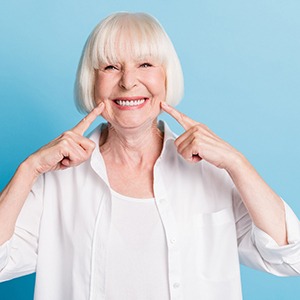 According to the American College of Prosthodontists, the common causes of missing teeth include cavities, periodontal disease, and trauma. When you have suffered from tooth loss, you can expect many negative consequences, like facial sagging, difficulty speaking, trouble eating, and a reduction in your self-esteem. These can all take a toll on your quality of life.
What Qualifies You for Dentures?
If you have lost multiple or all of your teeth, have extreme tooth sensitivity, or endured lots of decay, dentures could be the life-changing tooth replacement option you've been hoping for! To get dentures, it is important that you have sufficient, healthy gum tissue and jawbone. You must also be committed to maintaining an excellent oral hygiene routine.
Alternative Tooth-Replacement Options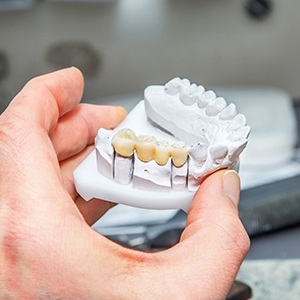 If you don't make a good candidate for dentures, another tooth replacement option may be better suited to meet your needs:
Dental Bridges: Dental bridges are an excellent option for patients who have only lost one or a few teeth. They require that you have healthy teeth surrounding the gap to properly support the bridge.
Dental Implants: With this procedure, a titanium post is surgically inserted into the jawbone to anchor your replacement tooth into place. This means that you need to have a solid bone structure. This option costs more than dental bridges and dentures, but it is a permanent tooth replacement option.
Learn More About Dental Bridges
Types of Dentures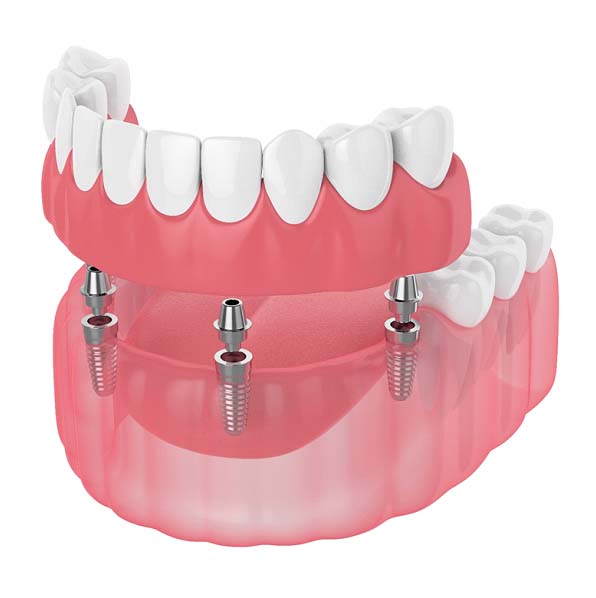 You will get one of three types of dentures if you are deemed a good candidate for the restoration. Here are the different options:
Partial Dentures
When a dental bridge isn't quite enough for restoring your smile, a partial denture may be a viable option. This type of denture is customized to fit perfectly between your remaining healthy teeth to fill in gaps. Partial dentures can replace teeth in different places of the mouth and keep neighboring teeth from moving around and causing misalignment issues in the future.
Full Dentures
Full dentures are supported by both the shape of your mouth and natural suction of the gum tissue. They're used to replace an entire arch of missing teeth, either on the top or bottom. They are crafted with a lifelike gum-colored base and enamel-colored set of replacement teeth. This way, your new smile will appear uniform and natural.
Implant Dentures
For a more stable, longer-lasting denture, dental implant dentures are available. First, a series of dental implants are placed throughout the jawbone before attaching the customized restoration. This type of denture can restore up to 70% of your natural chewing function, and it's designed to last for decades without the need for alterations and replacements. To make a good candidate for dental implant dentures, you need to have a strong jawbone to support them. This will all be discussed during your initial consultation.
The Benefits of Dentures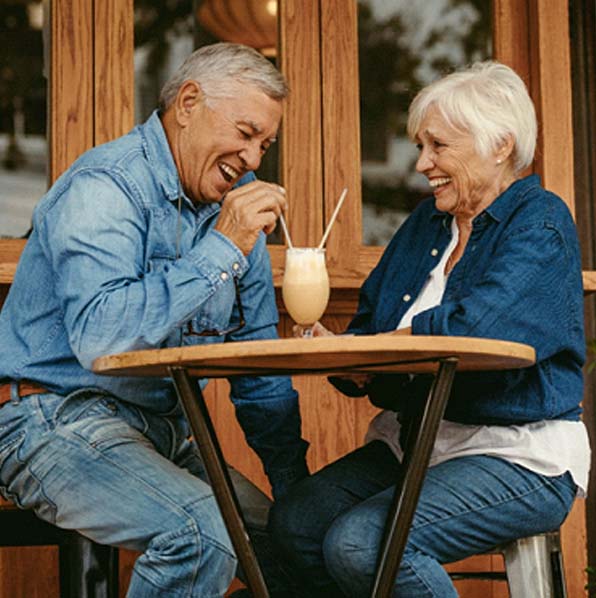 You can expect all sorts of benefits by opting for dentures as a tooth replacement option. Here are just a few of them:
Supports facial muscles
Allows for easy eating
Prevents sunken cheeks
Easy removal for cleaning
Improves speech
Covered by most dental insurance plans
Improves appearance
Increases overall confidence
Understanding the Cost of Dentures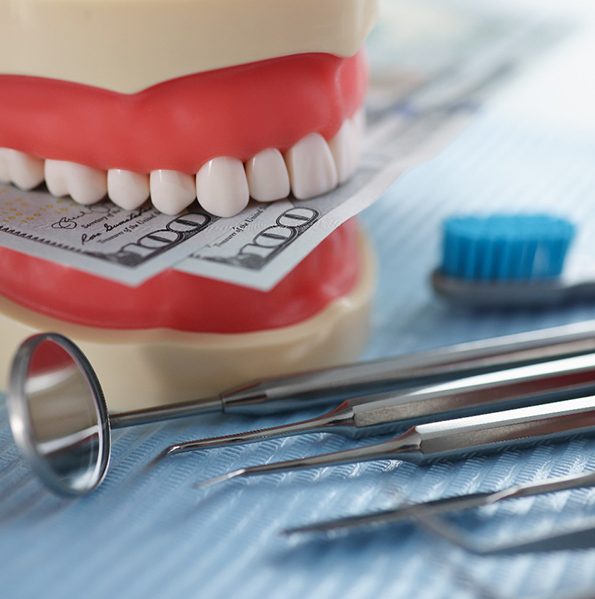 Are you ready to say goodbye to the gaps in your smile? Before getting dentures in Jacksonville, you likely want to know how much it'll cost. Since every case is unique, the price can vary significantly from patient to patient. Rest assured – our team at Distinctive Dentistry will thoroughly explain the pricing information during your consultation to ensure you experience no surprises throughout the process. Not only will you have a better understanding of your expected costs, but you'll get an idea of what your future smile will look like.
Factors that Affect the Cost of Dentures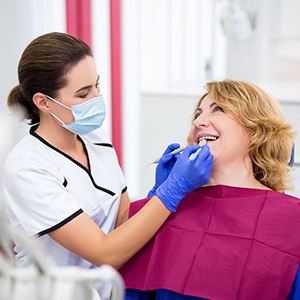 When calculating the total cost of dentures in Jacksonville, there are many factors you must take into consideration. A few major elements that influence the overall price include:
Any preliminary dental work you need (i.e., tooth extractions or periodontal therapy)
Number of teeth you're missing
Type of acrylic used for the base, which is what's dyed to match the color of your gum tissue
Materials your replacement teeth will be made of (usually porcelain or acrylic)
If you're on a budget, you may be tempted to opt for a cheaper denture. However, that's not recommended. More affordable oral appliances tend to break easily and will need a replacement much sooner than anticipated. For that reason, it's always best to invest in high-quality and durable dental work.
Are Implant Dentures More Expensive?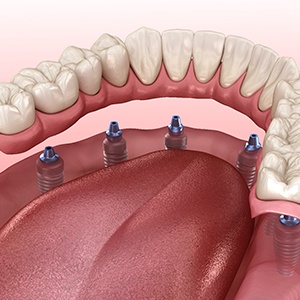 Yes, mainly because they require oral surgery and the placement of multiple dental implants. Most patients find implant dentures to be worth every penny because they're far more reliable for day-to-day use. Since implants are firmly rooted into the jawbone, they'll stay in place while in use. Plus, they help stimulate the jawbone to provide you with increased biting strength and longevity. With proper care and maintenance, you can expect your fully functioning grin to last several decades!
Does Dental Insurance Cover Dentures?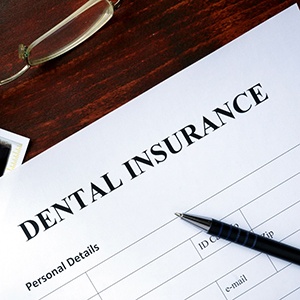 You'll be happy to know that most dental insurance plans cover around 50% of the costs associated with dentures. Of course, every policy is unique, meaning the exact level of coverage can vary significantly from person to person. Before committing to anything, you should confirm the details of your plan with your insurance provider. If needed, our team can help with that step and maximize your benefits.
Other Options for Making Dentures Affordable
We understand that some people may not have dental insurance, or their plan doesn't cover as much of the costs as they thought it would. Fortunately, we offer other solutions to make your care as affordable as possible. At Distinctive Dentistry, you can apply for third-party financing through CareCredit. It allows you to split up the total cost of your care into smaller monthly installments. With this option, you can make even the most expensive dental treatment fit your budget!
Ultimately, the best way to get an accurate cost estimate is by attending a consultation with our team. We'll happily address any concerns you have and do what we can to keep your out-of-pocket expenses as low as possible.
Denture FAQs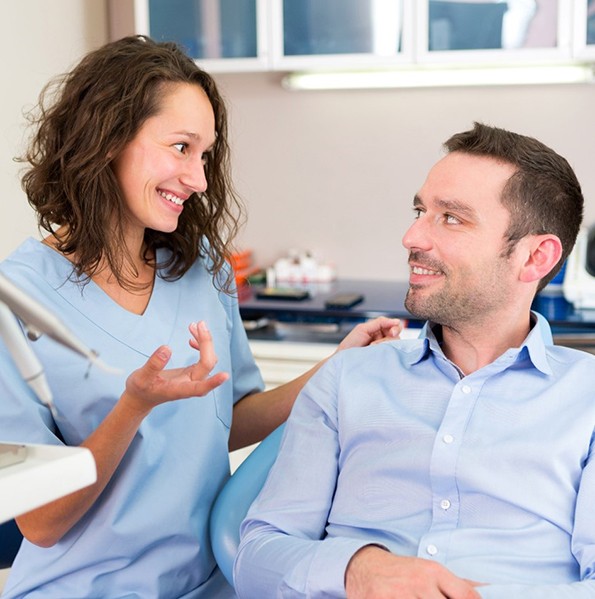 If you have missing teeth, you know from experience how much it can affect your overall quality of life. Luckily, dentures can help you enjoy a complete and fully functioning smile once again! Of course, we understand that you may have a few concerns before making a final decision to rebuild your grin. At Distinctive Dentistry, we want to be as helpful as possible throughout this process, which is why we've decided to answer some frequently asked questions below. If you'd speak directly with a member of our team, feel free to give us a call today!
How Long Will You Have to Wait to Get Dentures After Your Teeth Are Pulled?
Generally, most patients have to wait about six to eight weeks after their teeth are pulled to receive dentures in Jacksonville. While two months may seem like a long time, it's necessary to ensure the gums have an opportunity to heal properly. It's also worth noting that the exact amount of time needed will depend on your unique case.
If you're getting immediate dentures, they can be placed on the same day as an extraction. However, you may need to get a replacement much sooner than anticipated because the shape of the jawbone will change as your mouth heals. For those getting implant dentures, you'll need to wait about four to six months for the implant to fuse with the jawbone via a natural process called osseointegration.
Can I Sleep with My Dentures?
When you first get dentures in Jacksonville, you'll be asked to keep them in your mouth for 24 hours, including sleep. After that, it's strongly recommended that you remove them every night before bed. It will give your gum tissue and jawbone a chance to rest after supporting your oral appliances all day. Also, sleeping with dentures has been found to be associated with poor oral hygiene and a higher risk of pneumonia.
Will It Hurt to Get Dentures?
If you need to undergo oral surgery before getting dentures, you'll likely experience some discomfort after your procedure. The good news is that you can easily manage these side effects by taking over-the-counter pain medication and rinsing with warm saltwater.
When you first get your dentures, your mouth will feel slightly irritated and sensitive while it adjusts to your new smile. Although it can take a few months for the discomfort to go away, the exact amount of time will vary from person to person. If your discomfort worsens, don't hesitate to give us a call.
What Can't You Eat with Dentures?
It's incredibly important to be mindful of the foods you eat to keep your smile free of harm. You should avoid sticky foods like peanut butter and gummy candies because they can pull your dentures out of place. Plus, it makes it easier for food particles to get trapped underneath the oral appliances, causing gum irritation. It's also a good idea to avoid foods like popcorn, shelled nuts, apples, corn on the cob, and tough meats because they can damage or dislodge your dentures.