Dental Bridges – Jacksonville, FL
Restore One or More Missing Pearly Whites
Are you struggling with one or a consecutive number of missing pearly whites? One of the most effective ways to replace missing teeth is with dental bridges in Jacksonville. Our team at Distinctive Dentistry by Mullens & Nguyen can proudly offer you the restoration treatment you need to fully rebuild your smile. Not only will you regain the function of your full set of pearly whites, but the material we use will seamlessly blend with the rest of your teeth. Read on or reach out to us if you want to learn more about this treatment today!
Why Choose Distinctive Dentistry by Mullens & Nguyen for Dental Bridges?
Professional & Friendly Dental Team
Durable & Seamless Restoration Treatment
We Can Place Implants In-Office
What Is a Dental Bridge?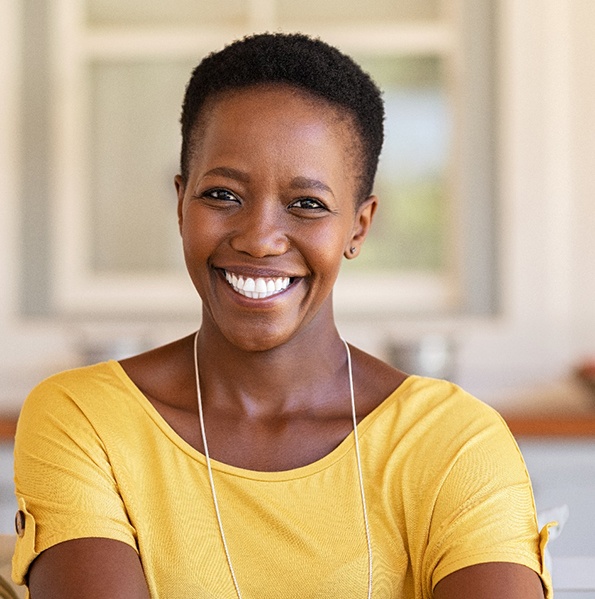 This restoration is a prosthetic that's constructed out of tooth-colored and durable dental material, such as ceramic and porcelain. They'll also be specifically designed to match your exact smile specifications, meaning they'll blend flawlessly with the rest of your teeth. The dental bridge will consist of two crowns connected by replacement teeth that will be anchored to the pearly whites on either side of the gap. Once they're placed, you should be able to enjoy your full smile again.
Types of Dental Bridges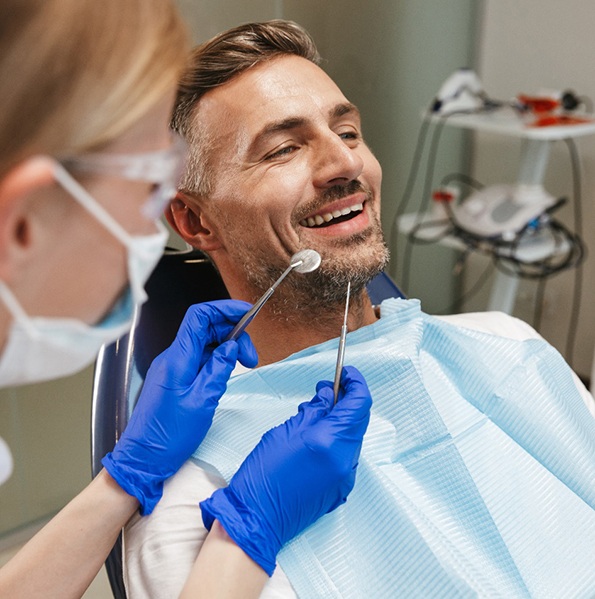 You'll first schedule a consultation with our team. During your appointment, we'll evaluate your dental condition, discuss your smile goals, and determine the best treatment option for you. Here are the following procedures we might recommend for replacing your missing teeth: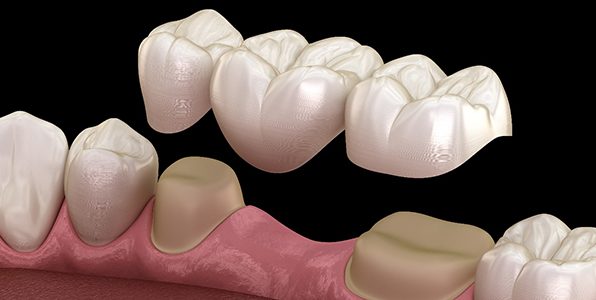 Traditional Dental Bridge
If you have strong and healthy adjacent teeth on either side of the gap, then we might employ a traditional dental bridge. This will involve preparing your supporting teeth by removing a small amount of your enamel to fit the crowns on top. Going forward, you'll require dental crowns or a dental bridge to cover your exposed pearly whites to prevent bacteria from attacking your weakened enamel.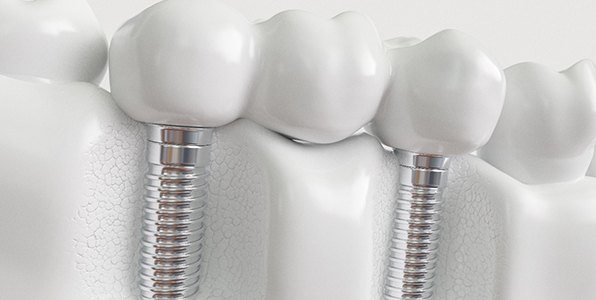 Implant Bridge
This option uses dental implants to secure your bridges. These titanium posts will be surgically embedded into your jawbone on either side of the gap, preserving your facial structure as well as preventing your other teeth from shifting out of place. Once the implants have successfully bonded with your bone tissue, we can then place your bridge on top. Since they'll be directly anchored to your jaw, your restorations will feel just as natural as the rest of your smile!
The Benefits of Getting a Dental Bridge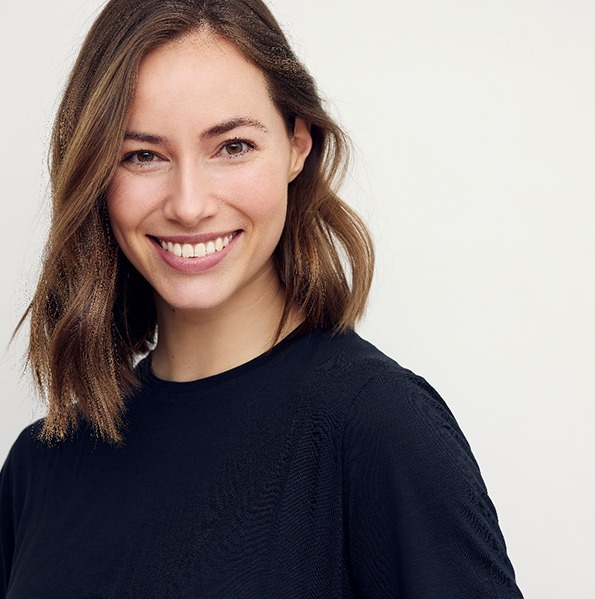 As one of the most effective ways to replace consecutive missing teeth, you can expect to enjoy numerous benefits from dental bridges in Jacksonville. Here are several advantages you can look forward to with this treatment:
Natural-looking and tooth-colored restoration that matches your smile.
Preserve your jawbone, facial appearance, and tooth alignment (with implant bridge).
Makes it easier to maintain proper dental hygiene.
With proper care, can last up to 15 years for traditional bridges and 30 years or more for implant bridges.