Advanced Dental Services & Technology – Jacksonville, FL
High-Caliber Treatments Using the Latest Technology
Our dental office is equipped with the latest technology that the dental world has to offer. From our advanced cone beam CT scanner that we use to place dental implants to our reliable intraoral cameras that allow us to make sure that no stone is left unturned at each checkup, our technology truly makes our care more precise. Whether we're providing our patients with a complex treatment or routine preventive care, we make sure that every service we provide is thorough and absolute.
Intraoral Cameras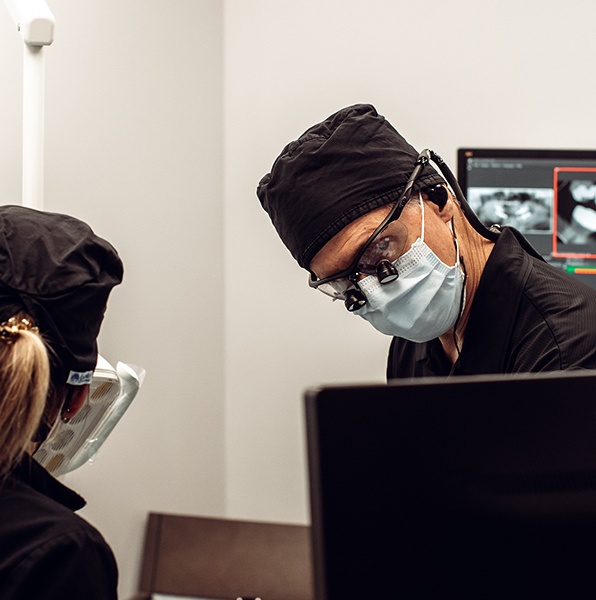 Our intraoral camera is a small, hand-held device that's shaped like a pen. We can place it in your mouth to view a troublesome spot up-close, allowing us to make sure that no sign of a potential oral health problem goes unnoticed. It transfers the footage and images that we capture in the mouth to a large, chairside monitor as well, providing an excellent resource for us to better explain the problem you may face and how our recommended treatment plan can help.
All-Digital X-Rays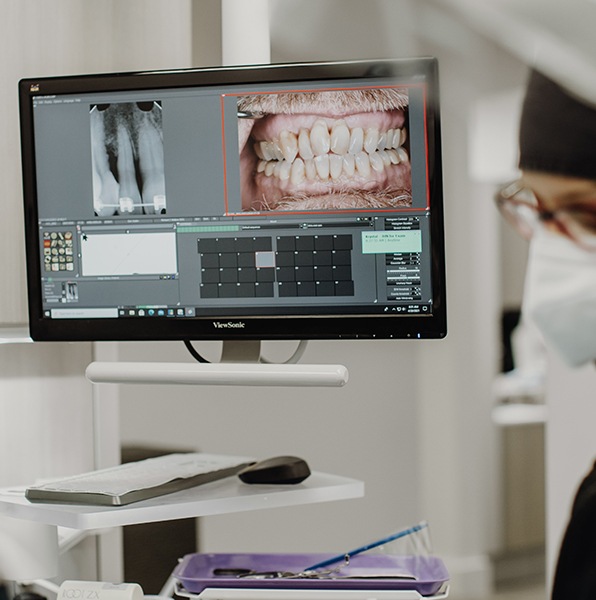 In the past, dentists would use film X-rays that took awhile to develop, didn't produce clear, high-quality images, and had an uncomfortable process that required patients to wear heavy lead aprons. Today, we use reliable, safe digital X-ray imaging to allow us to examine the area of your mouth that lies below the gumline. Routine X-rays allow us to spot serious oral issues, including cysts, tumors, and infections, so we can tackle these problems before they have a chance to permanently damage your mouth.
Sirona CBCT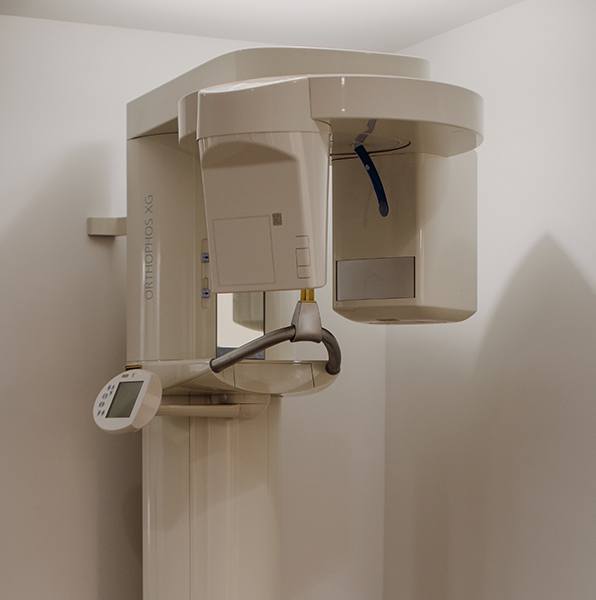 Our Sirona cone beam CT scanner is a neat device that is incredibly helpful when it comes to planning dental implant placement surgeries and diagnosing complex issues like TMJ dysfunction. It takes a 3D, panoramic view of your face that allows us to see dentition, the location of nerves and your sinuses, and your jawbone. This detailed view reduces any risk of complications during oral surgeries and ensures that we create the best treatments to provide you with lifelong relief.
CEREC® Digital Impression System
Instead of using gag-inducing putty to create impressions for mouthguards and restorations, we utilize our CEREC Omnicam digital impression system. It allows us to capture a scan of the natural tooth and gum tissue to create a digital blueprint that we can either send off to a dental laboratory or transfer to our in-house milling machine. The process is significantly more comfortable than traditional impressions and more accurate.
Soft Tissue Laser Dentistry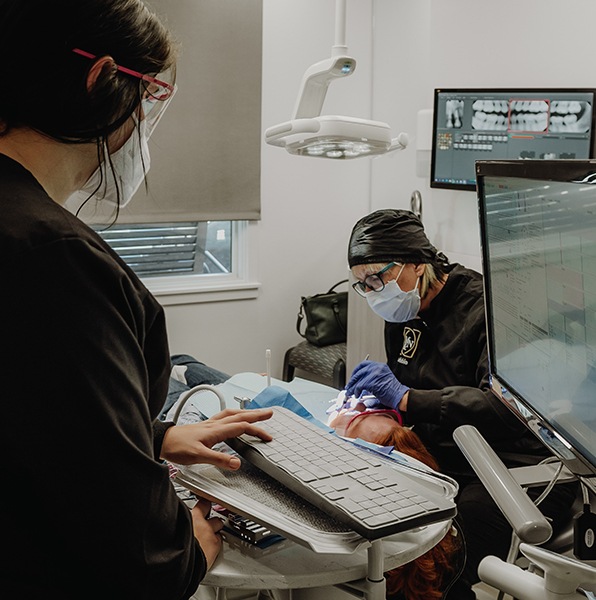 Some patients have overgrown oral tissue that makes placing a restoration, like a dental crown or bridge, difficult. Instead of using a scalpel and sutures to address this issue, we use our DEKA CO2 soft tissue laser. It's a pen-shaped device that emits a concentrated beam of light from the end of it, allowing us to gently and precisely remove gum tissue. The best part is that it cauterizes the area on-contact, minimizing bleeding, discomfort, and drastically reducing the risk of recovery time.
The Wand™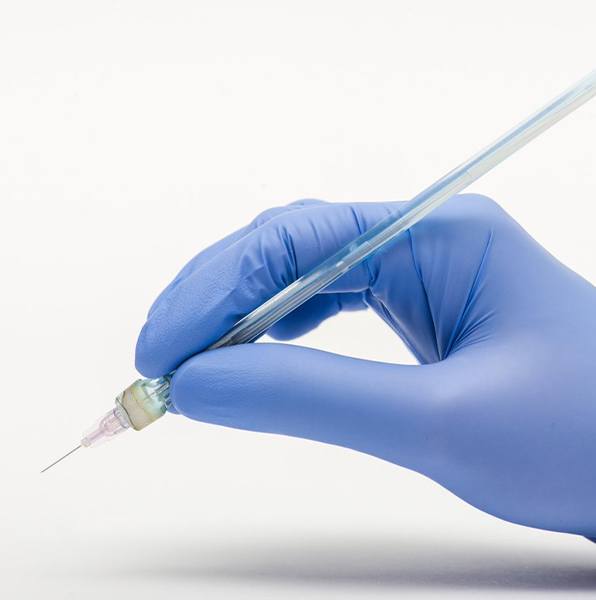 Do you need root canal therapy, dental implant placement, or any other procedure that requires local anesthesia? Instead of injecting it into the area that we'll be operating on, we use a device called The Wand. It allows us to provide localized anesthesia without a needle insight and without causing collateral numbness that can take hours to wear off. This is great for patients who have a fear of needles and allows our doctors to have control over the administration of the local anesthesia.
Cavity Detection System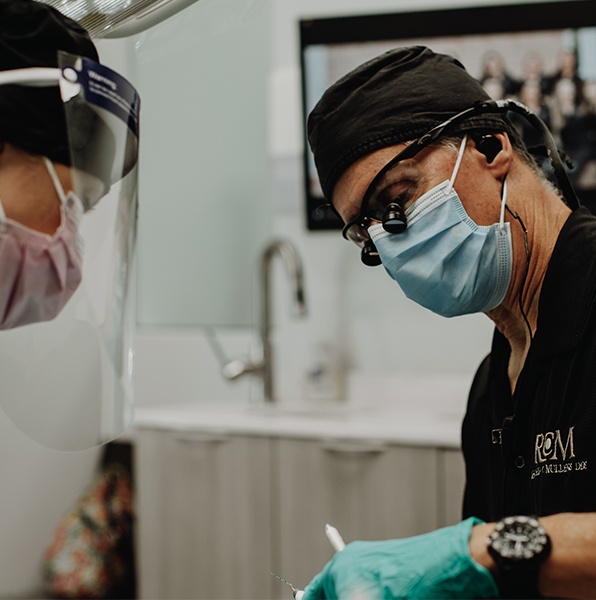 Our SOPROLIFE cavity detection system uses fluorescent technology to alert our staff to any signs of dental decay in your mouth, even if it's located between teeth or it's in its incredibly early stages. This allows us to provide you with preventive treatment to keep the issue from progressing and leading to more serious problems, like tooth infections or severe sensitivity.
Extraoral Suction Aerosol Control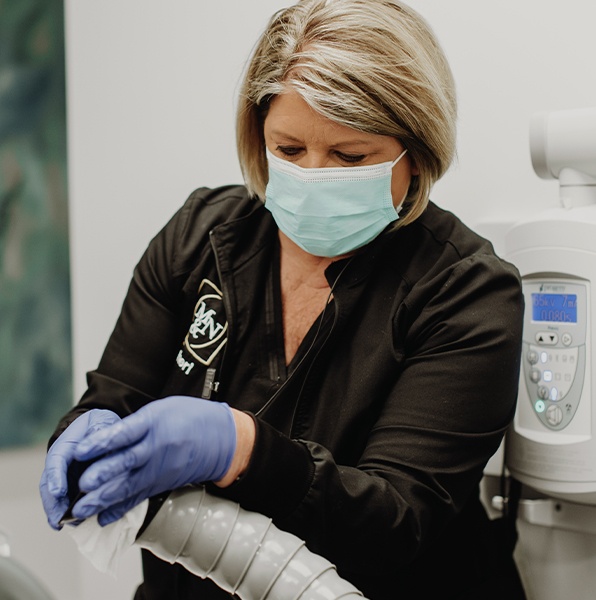 To help minimize the spread of harmful aerosols and airborne viruses and germs, we use our extraoral suction aerosol control system. As you're receiving dental work that could create aerosols, we'll place this near your mouth to remove them from the air. It doesn't interfere with your experience or treatment, it just keeps all of our patients and staff safer by controlling the spread of pathogens.
In-Office Milling & Sintering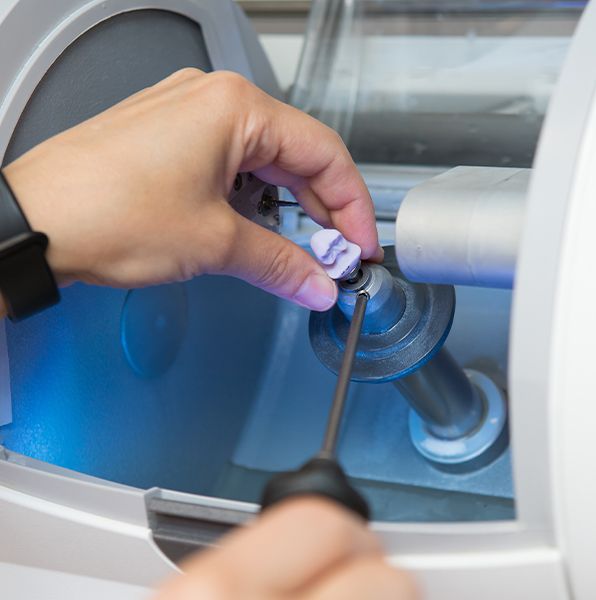 Our in-office milling machine paired with our CEREC digital impression system allows us to craft restorations like dental crowns in-office. The device itself uses a digital blueprint to craft a restoration out of a solid block of dental porcelain within a couple of hours. That way, you won't have to worry about coming back for a second appointment or having a temporary crown placed on your tooth, because we can complete the entire process in one visit.