Clear Aligners – Jacksonville, FL
Customized, Trusted Orthodontic Treatment
It's never too late to address crooked teeth, crowding, bite problems, or any other orthodontic issue that can impact your oral health or self-confidence. Drs. Mullens and Nguyen offer two discreet and completely customizable treatments that utilize clear aligners to gently and strategically shift your teeth into their ideal positions, Invisalign and Smart Moves. To learn whether you're a good candidate for clear aligners in Jacksonville, FL, please schedule a consultation by calling our dental office.
Why Choose Distinctive Dentistry by Mullens & Nguyen for Clear Aligner Orthodontics?
Orthodontic Treatment for Teens & Adults
Discreet & Comfortable Orthodontic Appliances
Honest & Highly Experienced Dental Team
Smart Moves
Clear Aligners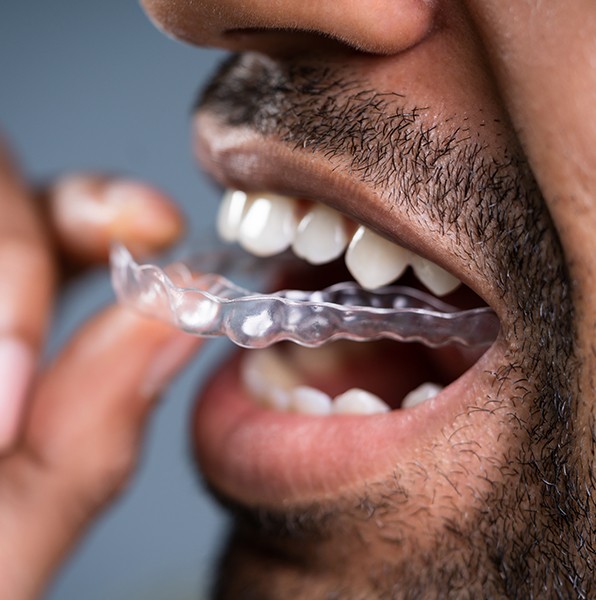 Similar to Invisalign, Smart Moves utilizes clear trays that apply a gentle amount of pressure to the teeth to gradually allow them to shift. They're custom-made using specialized materials and are shipped directly to our dental office. Simply wear them for the prescribed amount of time that we'll determine once we create your customized treatment plan for you, and you'll be able to achieve a straightened smile that you feel proud to let show.