Wisdom Tooth Extractions – Jacksonville, FL
Keeping Your Smile Healthy for a Lifetime
Wisdom teeth (also known as third molars), get their name because they typically grow in between the ages of 17 and 25. Some people don't have them, while others can have one, two, three, or four. As they develop, our team will keep a close eye on whether or not they could pose a risk to your oral health down the road. If we believe they may, we can offer wisdom tooth extractions in Jacksonville, FL to keep your smile aligned and healthy.
Why Choose Distinctive Dentistry by Mullens & Nguyen for Wisdom Tooth Extractions?
Dentists Experienced in Oral Surgery
3D Cone Beam Imaging System
Community-Trusted Dental Office
When is Wisdom Tooth Extraction Really Necessary?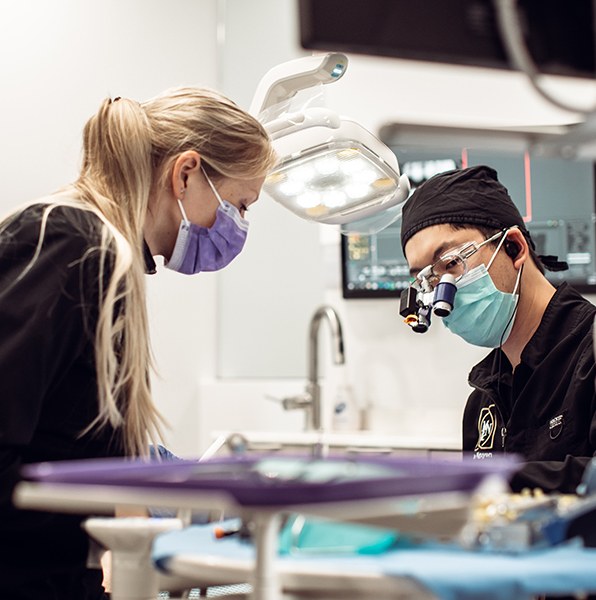 Not all wisdom teeth need to be removed, but those that pose a threat to your oral health or surrounding teeth should be extracted as a preventive measure. Here are a few situations in which we may suggest wisdom tooth extraction:
There's not enough room in your jawbone for them to grow in
Allowing them to grow in could result in orthodontic problems
They're impacted below the gumline
They're causing severe pain or make it difficult to eat
A cyst or tumor could develop as a result of impaction
To keep on-top of this situation, be sure to visit us every six months for your checkup and cleaning. If you're between the ages of 17 and 25 and don't know whether you should have your wisdom teeth removed, please contact our dental office to set up an appointment.