About Our Dental Office – Jacksonville, FL
Top-Tier, Caring Dentistry with An Artistic Touch
Dr. Mullens and Dr. Nguyen, alongside our experienced dental team have been caring for families in Jacksonville for decades. We always make sure to spend time to build a strong and positive rapport with our patients and better understand their dental needs and goals. With our team's advanced training, decades of combined experience, and dedication to provide patients with enjoyable, attentive dentistry, we stand out among all the other dental offices in our area.
Anything But Standard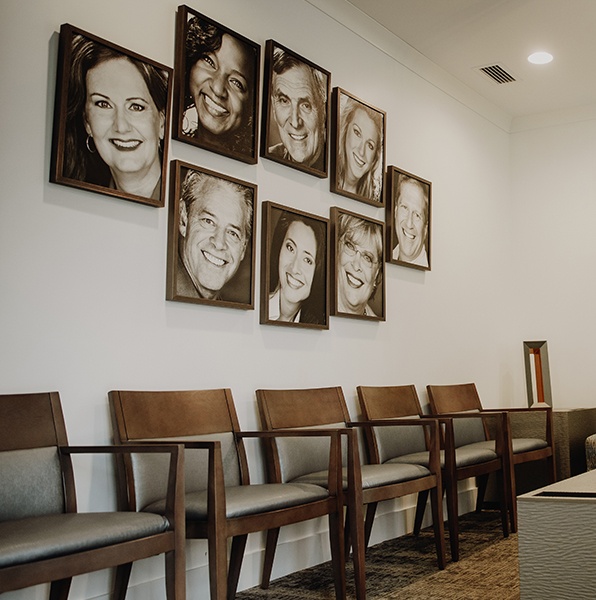 Dr. Richard Mullens is dedicated to continuing education and has over three decades of experience caring for patients. When it came time for him to find a trustworthy, highly-skilled dental partner who was just as dedicated to providing detail-oriented, custom-tailored dental care, it was a simple choice to select Dr. James Nguyen. A close colleague and faculty member at the University of Florida introduced Dr. Nguyen to Dr. Mullens as one of the most outstanding students he had ever taught. Dr. Mullens has stated that he knew Dr. Nguyen was THE ONE during their first meeting. Dr. Nguyen graduated with a Bachelor of Fine Arts in Sculpture before completing dental school, and he has always had a fine eye for detail. Together, they form a perfect duo that provides exquisite, comprehensive dentistry and top-tier care for patients of all ages.
Exceptional, Personalized Dental Care
With hundreds of reviews on Google and a 5-star rating, we take pride in being a trusted dental provider for patients in Jacksonville. Our team, from our dentists to our front desk staff, hygienists, and dental assistants, are all committed to making every patient's experience amazing, personalized, and most importantly, stress-free. We want to flip the script on the stereotypical dingy, anxiety-inducing dental office, which is why we created a relaxing and comforting space for patients to have their smiles and self-confidence restored.
Safe, Clean & Comfortable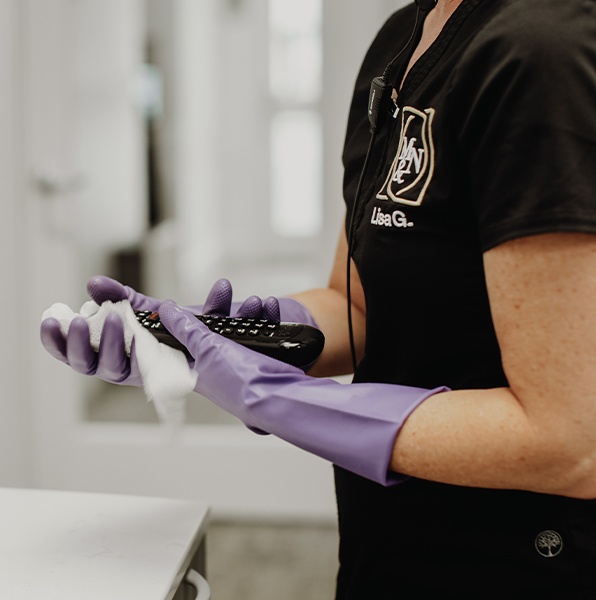 Our newly updated dental office doesn't feel like a sterile, unused place. It's modern, clean, warm, and equipped with the latest technology that the dental world has to offer. Just like our staff, our dental office emanates a welcoming feeling that helps soothe our patients' anxiety as soon as they enter through our doors. To view some pictures of our dental office, we welcome you to click on the link below.
Superior Care, Superior Results, Real Smiles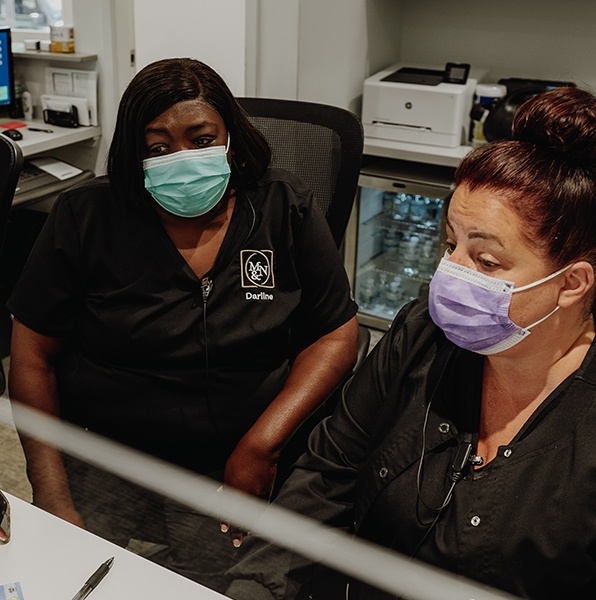 We believe a real smile starts with the caring connection between two people. We help our patients discover their best smile by providing the highest level of personal care and uncompromising results. Our dental office is built around treating everyone like family.
While we have a brand-new, state-of-the-art facility, it is our friendly team inside it and the concierge service that we provide to our patient family that sets us apart from other dental offices. We seek to first establish trust and a relationship with our patients in order to learn how to best serve them.
The care that we provide our patients with is based on a comprehensive examination for every individual. Our only consideration for determining how to care for each person is the single best course of action to meet their needs. While we are very sensitive to the cost of dental care, we initially do not allow outside influences such as dental insurance coverage to affect our creativity for our patients. Dr. Mullens and Dr. Nguyen are highly-trained and routinely provide out-of-the-box solutions to fix dental problems.
Every member of our team has been hand-selected because of their personal commitment to serve others. The experience that our patients have in our dental office is a big deal to us. Every day, we celebrate our ability to change someone else's life, maybe because of the new smile we provided for them, or maybe just because our patient was so appreciative that we walked them out to their car after their appointment.
Our Purpose
Create happier, healthier, and more radiant lives through sincere care and uncompromising dentistry.
Our Vision
Being the most loved, trusted, and sought-after dental office in the community.
Our Mission
Provide unparalleled, comprehensive dentistry for patients who want the highest quality care and results.
Our Values
Sincere care and excellence through innovation.