Tooth-Colored Fillings – Jacksonville, FL
A Natural-Looking Fix
for Tooth Decay
Even if you're a top-tier teeth brusher, you may develop tooth decay or cavities. There's no shame in that truth – it's simply a fact of life. Still, these things don't mean you'd have to get metal fillings as a treatment. You could always opt for tooth-colored fillings as a much-better alternative! After all, this treatment from Drs. Mullens and Nguyen both protects and beautifies teeth. Continue reading to learn more, or book a consultation at our office today.
What Are Tooth-Colored Fillings?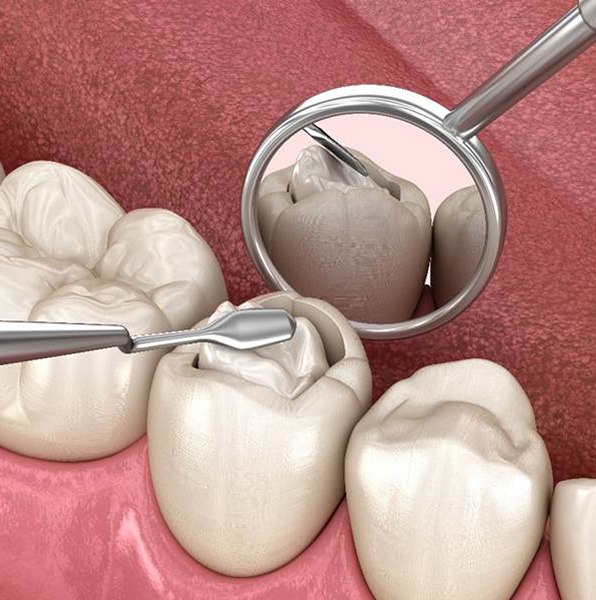 If you don't already know, fillings are materials that restore and repair teeth. They aim to "fill" holes left by tooth decay, cavities, and similar damage. In doing so, they keep the treated pearly white safe from harmful bacteria.
Given these facts, tooth-colored fillings are those shaded to match your enamel. In contrast to metallic types, they blend seamlessly with your surrounding teeth. It's to the point that most people won't even notice you had cavities at all.
These features of tooth-colored fillings are due to their material: composite resin. This substance – made from plastic and glass – is metal-free and fairly safe. As a result, it rarely (if ever) causes allergies or other major side effects.
The Process of Getting a Tooth-Colored Filling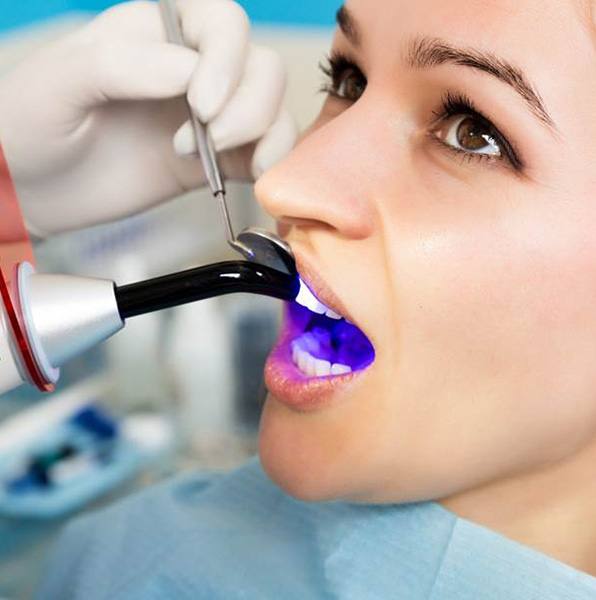 Ultimately, getting a tooth-colored filling is fairly simple. You just need to undergo a one-hour dental appointment.
As for the procedure itself, it's pretty straightforward. Our team will first numb your mouth with an anesthetic, ensuring treatment isn't painful. (If needed, sedation can even be added as well.) From there, they'll remove your decayed enamel and clean the tooth's interior. To wrap things up, the team will then apply the filling until your lost enamel is basically restored.
Following the actual filling process, we'll add some final additions to your results. More specifically, our team will harden, sculpt, and polish the filling. That way, your tooth will be ready and healthy!
The Benefits of Tooth-Colored Fillings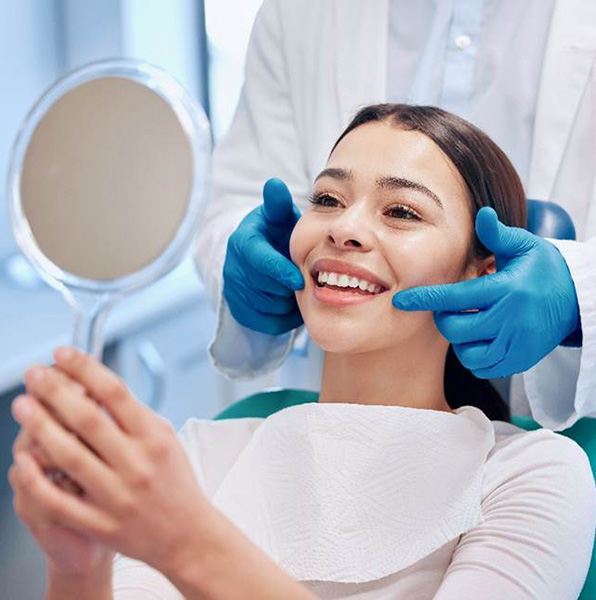 Compared to metal ones, tooth-colored fillings in Jacksonville have many advantages. These typically include:
Natural-Looking Results – Tooth-colored fillings are custom-shaded and blend in with other teeth. They also won't turn the surrounding area gray like metal fillings do.
Preserved Tooth Structure – Unlike metal fillings, tooth-colored ones remove little enamel. As such, they maintain more of your natural tooth structure.
Better Oral Health – Being non-metallic, tooth-colored fillings don't trigger metal allergies. Better yet, they don't expand or contract with temperatures. This latter trait reduces your risk of chips, cracks, and fractures.
Less Sensitivity – In reality, the resin in tooth-colored fillings shields your tooth's central nerves from aggravating stimuli. Therefore, the material doesn't cause tooth sensitivity.
Great Durability – A tooth-colored filling is just as durable as a traditional amalgam. Consequently, it can last roughly seven years. The lifespan could be longer, however, with proper care.