Sedation Dentistry – Jacksonville, FL
Helping You Feel Comfortable in Our Dental Chair
Patients of all ages experience anxiety, fear, and nervousness at the thought of visiting the dentist. Unfortunately, these emotional responses often play a large role in whether or not some people keep up with their routine preventive appointments or come in for treatments that they're in dire need of. We want to help our patients who feel fearful keep their oral health on the right track without having a traumatic experience, which is why we offer multiple forms of sedation dentistry in our Jacksonville, FL dental office.
Why Choose Distinctive Dentistry by Mullens & Nguyen for Sedation Dentistry?
Caring & Understanding Dental Team
Serene, Clean, & Refreshing Dental Office
Quality Dental Work from Experienced Professionals
Oral Conscious Dental Sedation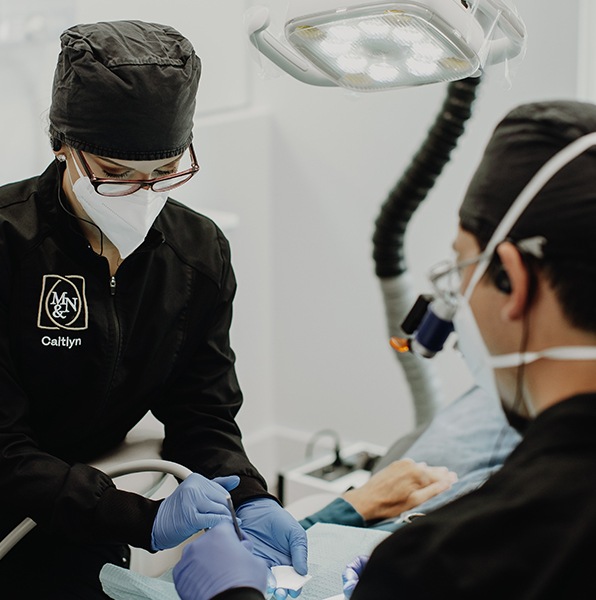 Oral conscious sedation is great for patients experiencing moderate to more severe dental anxiety. Before the appointment, we'll prescribe a single pill for you to take. That way, when you arrive at our dental office, you'll already feel relaxed and at-ease. Because the effects of oral conscious sedation kick-in before you arrive and don't wear off until hours later, you'll need a trusted friend or family member to drop you off and pick you up from your appointment.
Nitrous Oxide Dental Sedation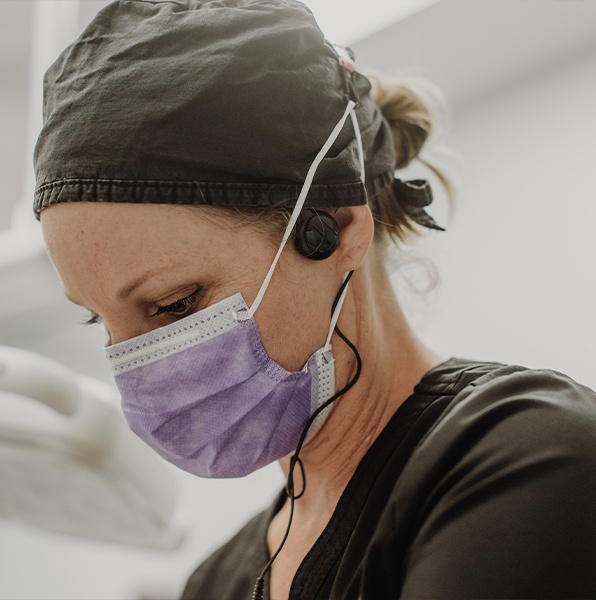 Nitrous oxide is a milder form of sedation that you may have also heard referred to as laughing gas. It's administered in-office as soon as you arrive and settle in one of our treatment chairs. We'll place a small mask over your nose that will allow you to breathe in the colorless, odorless gas. Within less than a minute, you'll feel the effects kicking in, helping you feel more at-ease. After we're finished, we'll remove the mask, and you'll quickly feel back to your normal self.