Sedation Dentistry – Jacksonville, FL
Helping You Feel Comfortable in Our Dental Chair
Patients of all ages experience anxiety, fear, and nervousness at the thought of visiting the dentist. Unfortunately, these emotional responses often play a large role in whether or not some people keep up with their routine preventive appointments or come in for treatments that they're in dire need of. We want to help our patients who feel fearful keep their oral health on the right track without having a traumatic experience, which is why we offer multiple forms of sedation dentistry in our Jacksonville, FL dental office.
Why Choose Distinctive Dentistry by Mullens & Nguyen for Sedation Dentistry?
Caring & Understanding Dental Team
Serene, Clean, & Refreshing Dental Office
Quality Dental Work from Experienced Professionals
Oral Conscious Dental Sedation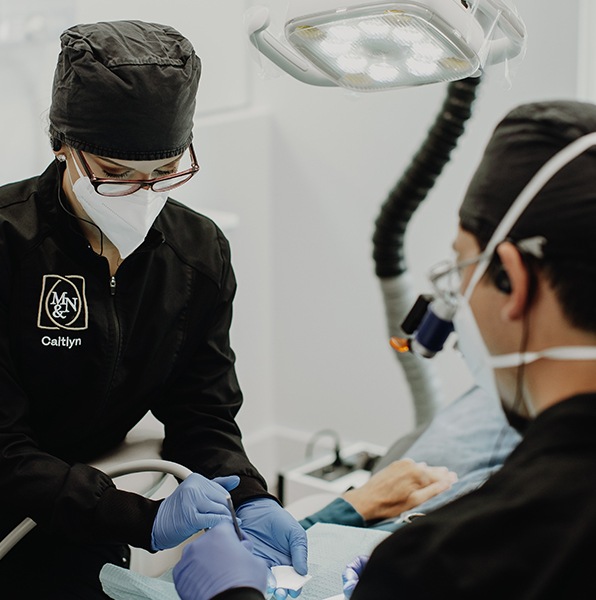 Oral conscious sedation is great for patients experiencing moderate to more severe dental anxiety. Before the appointment, we'll prescribe a single pill for you to take. That way, when you arrive at our dental office, you'll already feel relaxed and at-ease. Because the effects of oral conscious sedation kick-in before you arrive and don't wear off until hours later, you'll need a trusted friend or family member to drop you off and pick you up from your appointment.
Nitrous Oxide Dental Sedation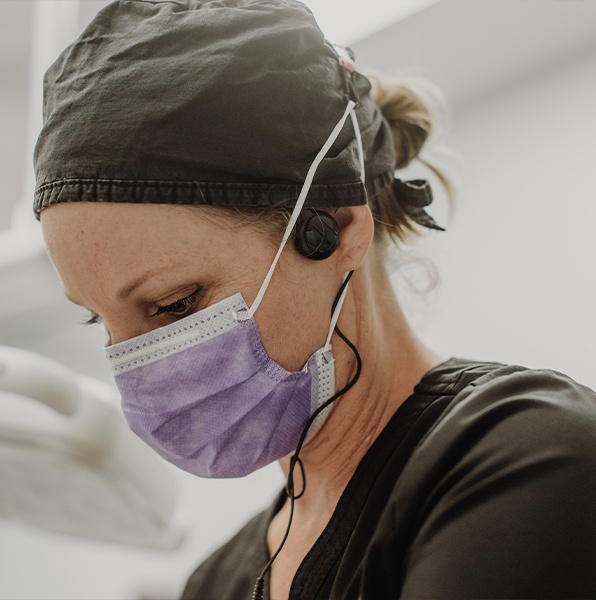 Nitrous oxide is a milder form of sedation that you may have also heard referred to as laughing gas. It's administered in-office as soon as you arrive and settle in one of our treatment chairs. We'll place a small mask over your nose that will allow you to breathe in the colorless, odorless gas. Within less than a minute, you'll feel the effects kicking in, helping you feel more at-ease. After we're finished, we'll remove the mask, and you'll quickly feel back to your normal self.
Sedation Dentistry FAQs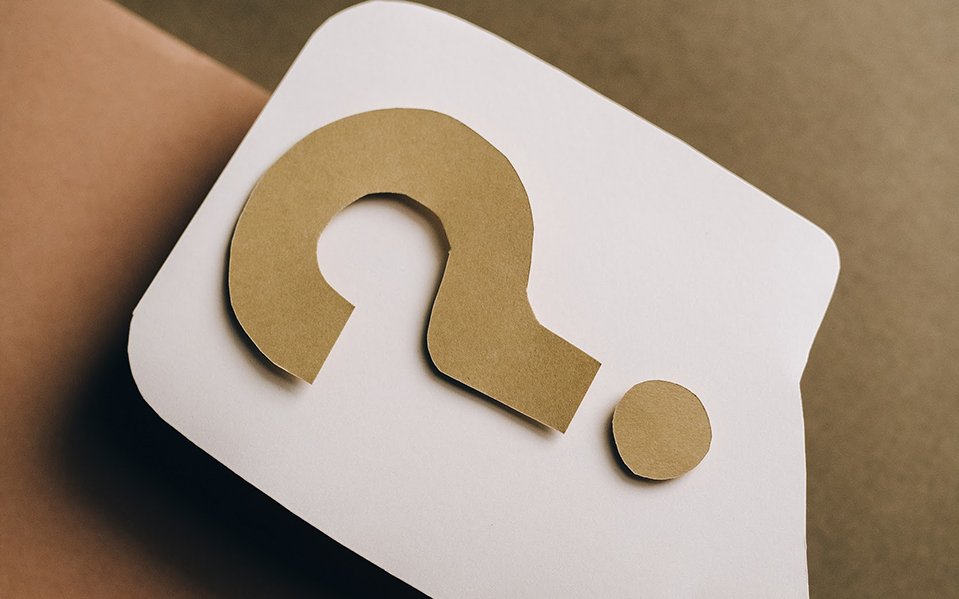 Whether your heart races at the dentist or you need dental work, you can sit back and relax at Distinctive Dentistry. Your sedation dentist in Jacksonville will create the personalized plan you need to enjoy your time in our office. They'll explain everything and address any concerns during your consultation so you will know exactly what to expect. In the meantime, here are the answers to the most frequently asked questions.
Will I Remember Anything with Sedation Dentistry?
There are multiple types of sedation, which cause different effects, like memory loss. You're more likely to remember your appointment with nitrous oxide, but it may be fragmented. Memory loss is a common effect of oral conscious sedation, which can be a great option for patients with dental-related phobias or bad past experiences.
Does Dental Sedation Make You Tell Your Secrets?
Dental sedation isn't a truth serum, but you will reach a high level of relaxation. You may even get a case of the giggles with nitrous oxide. As a result, you may speak more freely. Don't worry about saying anything embarrassing because what happens in the room will stay in the room.
What Does It Feel Like to Be Sedated at the Dentist?
The effects of different dental sedatives are unique. Nitrous oxide is the safest solution for most patients, which causes the extremities to feel weak or tingly. Your body may feel heavy and any anxiety will fade away. You may get so comfortable that you fall asleep, but you can still be awakened easily. You'll feel completely normal within a few minutes of your dentist stopping the inhaled sedation. The effects of oral conscious sedation are a little stronger. You'll probably drift off to sleep, but you won't be unconscious. You can still respond to slight touches, noises, or verbal instructions from your dental team. The effects can take a few hours to dissipate, so you'll need a friend or loved one to drive you home. You'll also need to take it easy for the rest of the day and shouldn't make any important decisions.
How Much Does Sedation Dentistry Cost?
There's no flat fee for sedation dentistry because many factors affect the cost, like the type used. Dental insurance can partially cover the cost in certain situations. We will work on your behalf with your dental insurance to maximize any applicable coverage. We also accept many payment methods for any out-of-pocket expenses, like CareCredit. You can pay for sedation using a monthly payment plan with little or no interest in financing.
Will I Feel Any Pain With Dental Sedation?
Your dentist can use a local numbing agent to block any pain signals. While you may feel pressure, you won't have any outright pain. Although you won't feel anything during your procedure, your mouth can be a little tender, depending on your treatment. You can manage any discomfort with an OTC pain reliever. Your dentist may recommend eating soft foods until any tenderness subsides.