Porcelain Veneers – Jacksonville, FL
Say Goodbye to Chips, Stains, Gaps, & More
Despite what Hollywood would have you believe, most of us aren't born with perfect teeth. In fact, celebrities like Morgan Freeman, Tom Cruise, Miley Cyrus, and many more owe their award-winning smiles to porcelain veneers. However, you don't need to be rich and famous to fix dental imperfections. At Distinctive Dentistry by Mullens and Nguyen, anyone can get a red carpet- ready smile with custom-made porcelain veneers in Jacksonville, FL! Read on to learn more about this popular cosmetic treatment and give us a call today to schedule your consultation!
Why Choose Distinctive Dentistry by Mullens & Nguyen For Porcelain Veneers?
#1 High-Quality Materials for Beautiful & Durable Results
#2 Team of Exceptional Dentists Focused on You
#3 Flexible Financing Available to Make Veneers Affordable
What Are Dental Porcelain Veneers?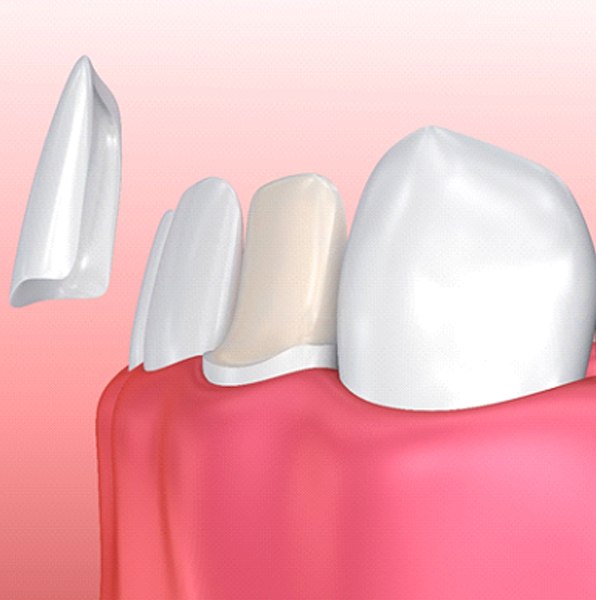 Veneers are a quick and simple treatment that can help you say goodbye to chips, stains, gaps, and more and hello to the smile of your dreams. These ultra-thin shells of dental porcelain are precisely crafted to fit perfectly over the front-facing surface of a tooth. The dental porcelain they're made of is durable, stain-resistant, and well-known for how closely it resembles healthy tooth enamel. Once a veneer has been placed, it completely transforms the tooth's entire appearance, including its size, shape, and color. Veneers are often used to correct issues like:
Minor chips or cracks
Stubborn stains or discoloration
Small gaps or spaces between teeth
Teeth that are slightly uneven or crooked
Teeth that are small, worn-down, or misshapen
The Process of Getting Porcelain Veneers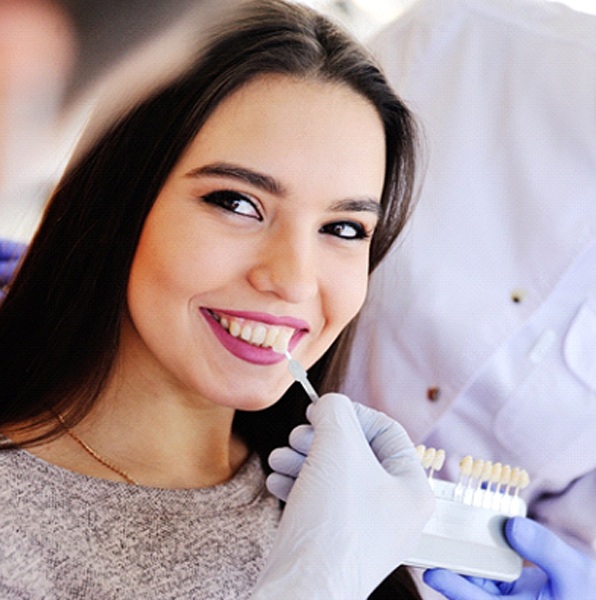 With veneers, your dream smile can be achieved in as little as two quick and easy appointments! Once Dr. Mullens or Dr. Nguyen have determined that veneers are a good choice for you, they'll prepare the tooth or teeth for veneers by removing a very thin layer of enamel. Then, impressions are taken and you'll be fit with a set of temporary veneers. This allows you to "test-drive" your new smile while your permanent set is being fabricated. In about two weeks, you'll return to our dental office to have your temporary veneers removed and replaced with your beautiful, custom-made permanent veneers. Once they're bonded into place and we've ensured that you're pleased with the results, you'll be ready to go out and show off your brand-new smile!
Benefits of Porcelain Veneers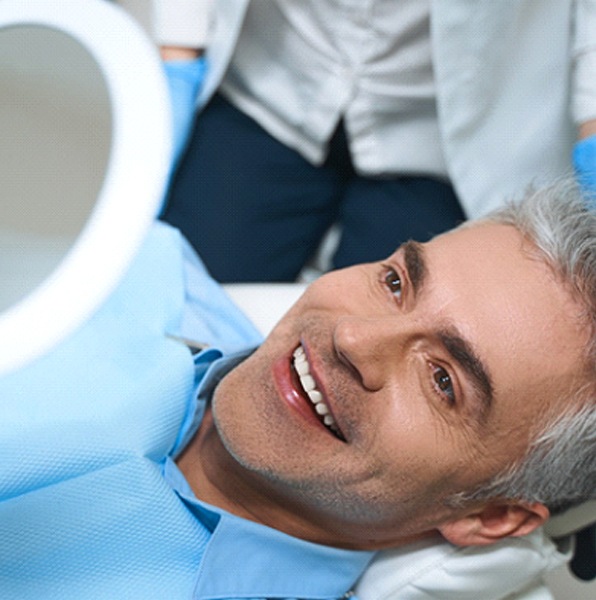 Veneers are one of the most popular cosmetic dental treatments available, and it's easy to see why. This comprehensive treatment offers a variety of benefits, like:
Versatility and customization: Veneers are versatile enough to transform all manner of different flaws all at once with a single treatment.
Fast, minimally-invasive treatment: Instead of undergoing multiple lengthy procedures to correct dental imperfections, veneers can help you achieve the results you're looking for right away!
Beautiful, natural-looking results: Veneers are crafted from the highest-quality materials, which offers the most natural-looking and aesthetically-pleasing results.
Durable and stain resistant: Dental porcelain is reliably durable and doesn't chip or crack easily. Plus, it's stain-resistant properties allow you to enjoy all your favorite dark-colored beverages without worry!
Long-lasting results you can count on: With proper oral hygiene and good chewing habits, you can count on your veneers to last 15 years or longer!
Understanding the Cost of Veneers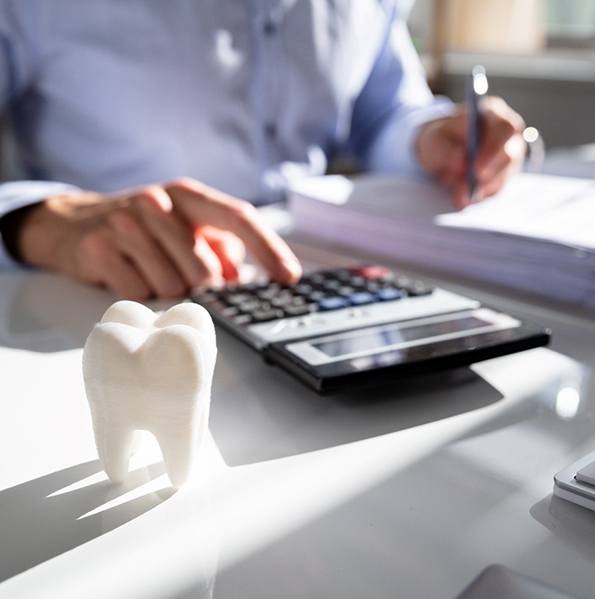 If you don't like what you see every time you smile in the mirror, you may be thinking about getting veneers in Jacksonville. Before committing to anything, you likely want to know how much your overall treatment will cost. Keep in mind that you get what you pay for, and quality is extremely important when it comes to dental work. Since there are many different cosmetic solutions available, you should take your time and do your research before making a final decision to transform your grin. To find out how the cost of veneers compares to other options, continue reading or give our office a call today!
Cost vs. Cosmetic Dentistry: What's Right for Me?
Do you have your heart set on getting veneers in Jacksonville? Even if that's the case, you should explore all your available options before settling on one, especially because they can each help you accomplish stunning results at different price points. Some common cosmetic services we offer include:
Teeth Whitening – If you simply want to improve the color of your smile, our KöR at-home teeth whitening kit may be the right solution for you. It's a relatively fast and cost-effective way to make your pearly whites several shades brighter! However, it cannot alter the shape or position of your teeth, meaning you'll need to consider another option if those are changes you want to make.
Cosmetic Dental Bonding – Patients with minor dental imperfections may benefit from cosmetic dental bonding. It's a convenient and affordable way to improve your grin. Keep in mind that it will need to be redone every few years.
Braces – Are you interested in fixing your misaligned or crooked teeth? If so, you may find it best to pursue clear braces. They can simultaneously straighten your teeth and improve your oral health. However, this orthodontic treatment can be quite costly for an option that can't change the actual shape or color of your teeth.
Veneers – Even though veneers are known to be a more invasive and costly procedure, they're capable of addressing multiple flaws at once. Additionally, you can enjoy your brand-new smile for years to come as long as you properly care for it!
How to Make Veneers Affordable
Since veneers are considered a form of cosmetic dentistry, they're generally not covered by dental insurance, meaning you'll need to find an alternative way to pay for your treatment. Fortunately, we can help with that! At Distinctive Dentistry by Mullens and Nguyen, we offer CareCredit financing to make your bills much easier to manage. It allows you to split up the total cost of veneers into smaller monthly payments. Additionally, they offer multiple plans that can fit virtually any budget with little to no interest.
Are you ready to take the next step towards a healthier, more beautiful smile? Give our office a call and schedule your cosmetic consultation today! We'll help you achieve your dream look while keeping your total expenses as low as possible.
Veneer FAQs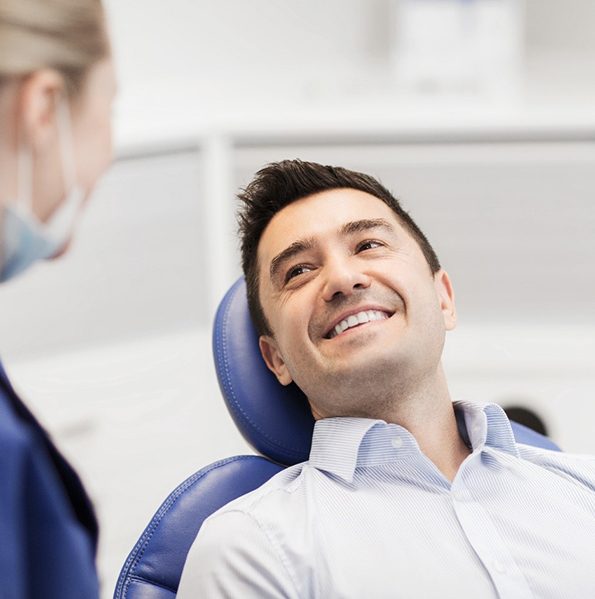 Are you unhappy with your smile? If you have multiple dental imperfections, you may think there's no hope of ever having a perfect set of teeth. Well, you can easily obtain a red-carpet-ready grin with veneers in Jacksonville. Even after reading the information above, it's completely normal to have a few lingering questions in mind about the process. At Distinctive Dentistry by Mullens and Nguyen, we want you to be as well-informed as possible before making your decisions, which is why we've decided to answer the most frequently asked questions below.
What Happens to Teeth Under Veneers?
During your first appointment, our team will remove a thin layer of enamel to ensure the veneers fit properly against the teeth. The special bonding material used to attach the restoration is completely safe and effective! Additionally, you don't have to worry about this treatment increasing your risk of cavities because the altered teeth will be covered by veneers. Of course, you still need to keep your smile safe by practicing good oral hygiene, visiting your dentist regularly, and maintaining a healthy diet.
Is There Anything I Can't Eat with Veneers?
After your teeth are prepared, you'll wear temporary veneers to protect your teeth while your permanent ones are being made. During this time, you'll need to avoid hard foods (i.e., ice, raw fruits and veggies, candy), sticky foods (i.e., gum, caramel, toffee), and dark-colored foods and drinks (i.e., soda, coffee, curry). Even though you can enjoy most things once your permanent veneers are in place, you'll still want to remain cautious to avoid damaging your smile.
Do Veneers Give You a Lisp?
When you first get veneers in Jacksonville, you may have difficulty pronouncing certain words or making specific words. The good news is that any lisp you develop is temporary and should go away as soon as you get used to your restorations. You can speed up the adjustment process by reading aloud, repeating difficult-to-pronounce words, and asking your dentist to reduce the thickness of your veneers in certain areas.
Is It Painful to Get Veneers?
Before your procedure, our team will numb your mouth to ensure you're completely comfortable. It's worth noting that you may experience mild sensitivity and pain when your temporary veneers are first attached. However, you can easily manage it by taking over-the-counter pain medication and using cold compresses. You're more likely to experience post-treatment discomfort if multiple veneers were placed. Eight or more veneers can lead to soreness in the gums and jaw.