Restorative Dentistry – Jacksonville, FL
Natural-Looking, Artistically Crafted Restorations
As a trained sculptor, Dr. Nguyen is passionate about crafting beautiful and lifelike restorations that repair, protect, and replace teeth to provide his patients with complete and healthy smiles. Our team utilizes the highest quality of dental materials, including zirconia and Emax, that are durable and can be customized to resemble surrounding, natural teeth. Instead of highlighting damaged or decayed teeth, restore them with one of our long-lasting option for restorative dentistry in Jacksonville, FL.
Why Choose Distinctive Dentistry by Mullens & Nguyen for Restorative Dentistry?
Quality Chairside Time with Our Dentists
Dentist with An Artistic Eye for Detail
Convenient One-Visit Dental Crowns
Tooth-Colored Fillings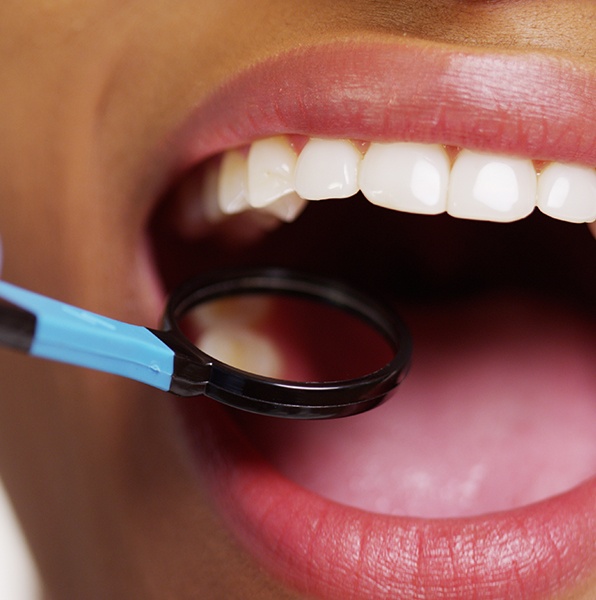 Cavities are a common oral health problem among people of all ages, and in the past, the only way to treat them would be to place a noticeable metal filling. Our team at Distinctive Dentistry by Mullens & Nguyen utilizes biocompatible, customizable materials like composite resin to restore decay and protect affected teeth from further harm. The resin is custom-matched to the color of your natural enamel, so once it's placed, you likely won't even be able to tell which tooth was treated!
Dental Crowns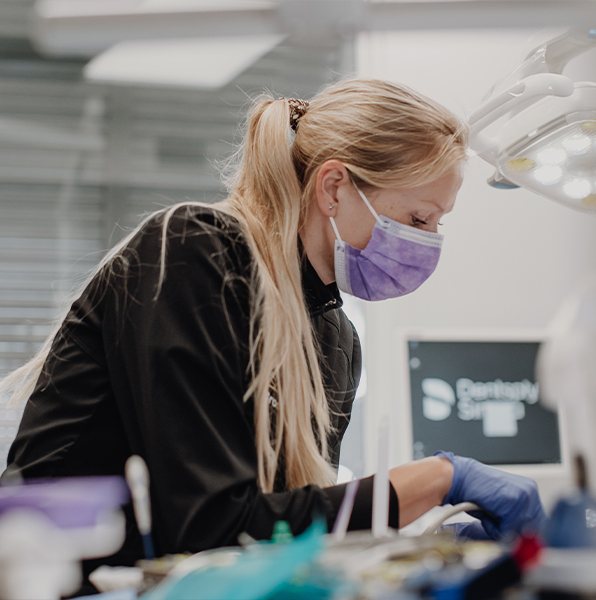 Dental crowns on their own are used to repair and protect severe damage or decayed, or teeth that have been treated. They are also used with other components to create Dental Bridges. Dental Crowns are made from durable materials that look like your natural teeth and can last for several years with the proper maintenance.
CEREC® One-Visit Dental Restorations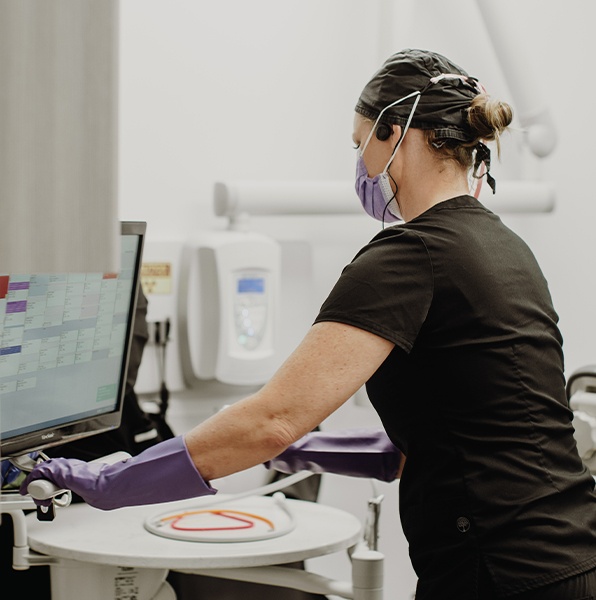 Drs. Mullens and Nguyen are both dedicated to keeping up with the latest advancements in the dental field and utilizing them in-office to make each patients' treatment more convenient, comfortable, and precise. With our in-house milling machine and CEREC technology, we're able to craft a dental crown in a single two-hour appointment. From building a digital blueprint of the crown to the actual milling process, we're able to create restorations to meet our exact specifications by doing it all under one roof.