Dental Crowns – Jacksonville, FL
Restore the Look and Function of Your Teeth Simultaneously
From a poor oral hygiene regimen to trauma from a sports-related injury, there are plenty of ways your teeth can sustain extensive damage. Luckily, restoring the look and function of your teeth is easier than ever before thanks to dental crowns. This lifelike and durable restorative dentistry solution can enhance the look and function of your teeth simultaneously. Plus, with state-of-the-art CEREC® technology, the entire process can be completed in just one visit! If you're interested in learning more, then get in touch with our team or keep reading.
Why Choose Distinctive Dentistry by Mullens & Nguyen for Restorative Dentistry?
Convenient One-Visit Dental Crowns
Dentist with An Artistic Eye for Detail
Natural-Looking Restorations
What Is a Dental Crown?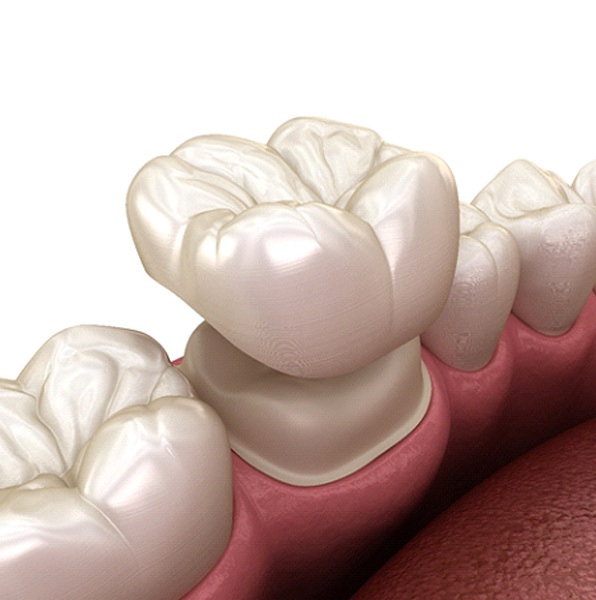 Essentially, a dental crown is a "cap" that is designed to protect a weakened tooth. While they were once primarily crafted from metals, like gold, they are now made from lifelike and durable materials, like porcelain. As a result, our Jacksonville dentist can address the following oral health concerns without drawing negative attention to your smile:
A severely decayed tooth
A cracked, fractured, or broken tooth
A weakened tooth following root canal therapy
A missing tooth that is being replaced with a dental implant
A missing tooth that is being replaced with a dental bridge
A tooth that is oddly shaped or discolored
The Dental Crown Process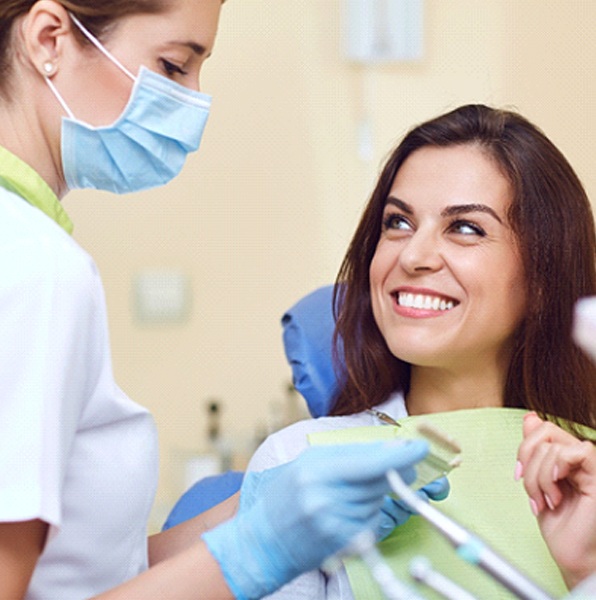 The first step in the dental crown process is actually examining your mouth to determine which restorative dental treatment is most ideal. If a dental crown in Jacksonville is best, then we start by addressing the root of the problem, like diseased tissue. From there, we will prepare the tooth for the crown and take the necessary impressions. Since our office utilizes state-of-the-art CEREC® technology, we can meticulously craft your dental crown the very same day! Once it's ready, we will securely attach it, restoring the look and function of your tooth in the process. After that, you'll have a beautiful, durable, and stable restoration you can enjoy for years to come.
The Benefits of Getting a Dental Crown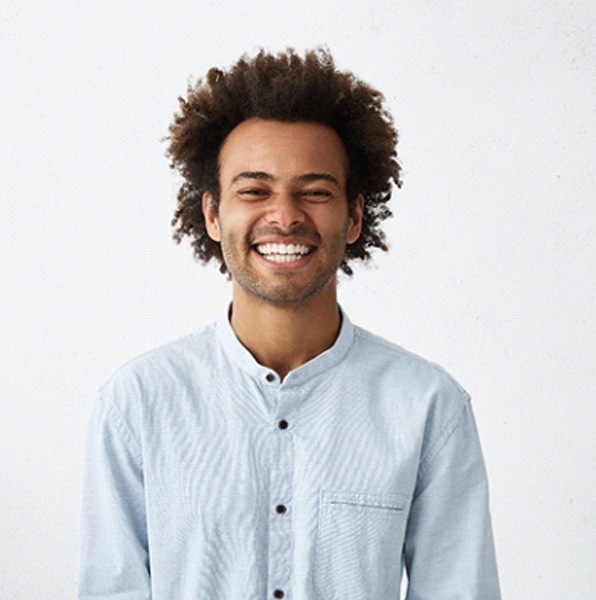 There are several reasons that both dentists and patients enjoy dental crowns. Here are a few noteworthy ones:
Improved chewing ability
Prevent further oral health problems
Protect a weakened or damaged tooth for 15+ years (with proper care)
Easy maintenance
Doesn't detract from the look of your smile
Custom-made for a comfortable feel
Understanding the Cost of Dental Crowns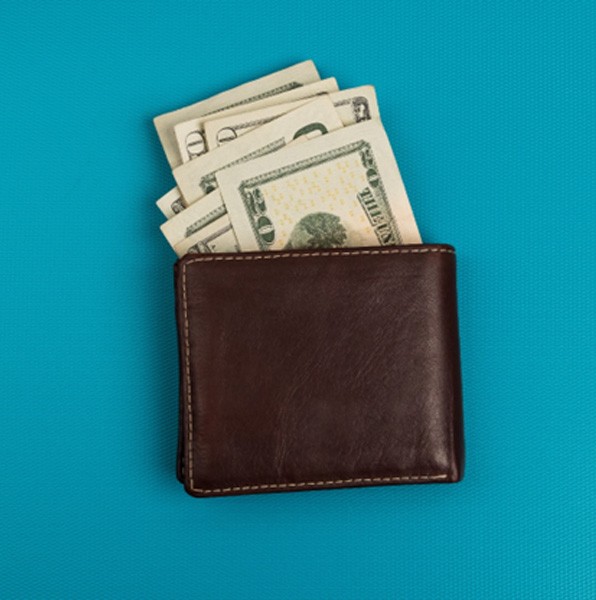 If you have a tooth that is decayed or otherwise damaged, you certainly don't want to make the problem worse. That's why we offer dental crowns to cover and protect your damaged tooth from additional harm. However, you might be concerned about their cost. During your appointment with us, we can discuss the price of your treatment in detail and answer any questions you have. In the meantime, here are some things you may want to think about.
Factors that Affect the Cost of Dental Crowns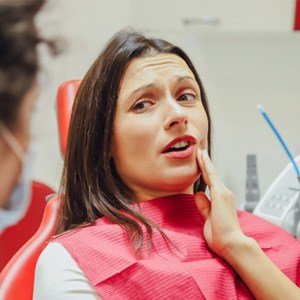 There are a few different factors that play a role when determining the cost of your restoration:
Severity of Damage: If you need another treatment, like a root canal or filling, before getting a dental crown, this will incur its own cost.
Materials Used: The type of material used to make your crown will affect the cost of your treatment.
How It's Made: If you get a crown via same-day technology instead of the traditional method, the cost may be different.
Remember that a cheaper crown does not mean a better crown. Quality is important, especially for a restoration that goes in your mouth. You want your crown to have a nice appearance and last for many years.
Does Dental Insurance Cover Dental Crowns?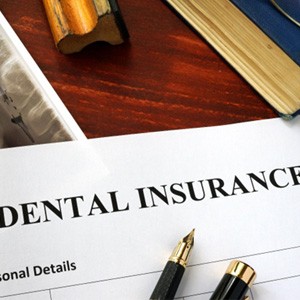 Dental crowns are considered to be a major procedure, so they generally have around half of their cost covered by dental insurance if they are deemed to be medically necessary. If you need help understanding your benefits and how they work, don't hesitate to reach out to one of our friendly team members.
Other Options for Making Dental Crowns Affordable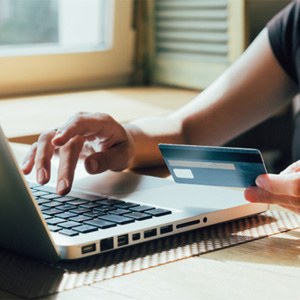 If you don't have dental insurance, this doesn't necessarily mean that you will be left to pay the entire cost of your treatment all at once. We work with CareCredit – a third-party financing company that can split the cost of your treatment into manageable monthly installments with little to no interest. They offer plans that can fit virtually any budget. To learn more, don't hesitate to give us a call!
To find out exactly how much you can expect your dental crown to cost, schedule an appointment with us. We're eager to restore your smile to health!
Dental Crowns FAQs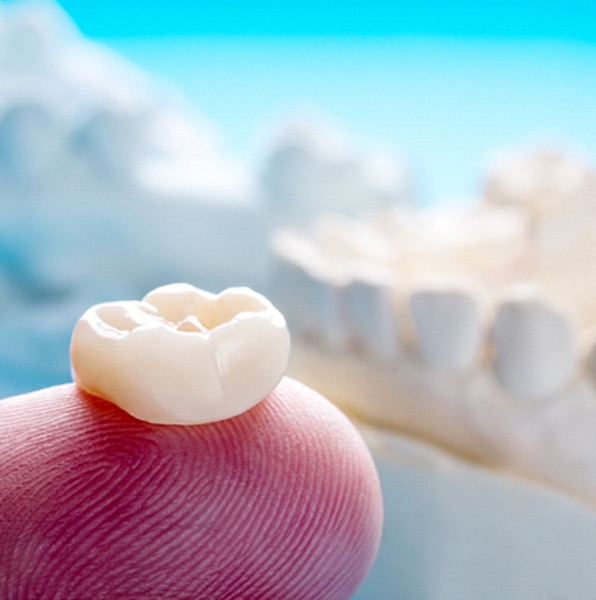 If you have decayed or damaged pearly whites, then you may want to consider getting dental crowns in Jacksonville. With these restorations, you'll be able to enjoy a fully restored and functional smile for years to come. It's normal if you want to do your online research about the treatment before committing to it. To help make this process easier for you, our team at Distinctive Dentistry by Mullens & Nguyen has gathered and answered the most frequent questions we get about dental crowns. Read on or give us a call if you wish to learn more about the treatment today!
How Long Do Dental Crowns Last?
With proper care, your dental crowns can last anywhere between 5 to 15 years. This will include brushing your teeth twice a day, flossing at least once, and rinsing with mouthwash often. You'll also want to maintain a well-balanced diet and avoid poor oral habits like smoking, biting hard objects, or using your teeth as tools to make the most of your restorations. Be sure to schedule routine checkups and cleanings with us as well to prolong their lifespan. We'll be able to monitor your oral health, address any developing issues we might find, and offer best practices to maintain your smile.
Do Dental Crowns Feel Natural?
Our team will construct your dental crowns out of porcelain or zirconia, which are durable and match seamlessly with the rest of your permanent teeth. You may feel some mild soreness for a few days after receiving your restorations, but they should start feeling increasingly natural over time. Your dental crowns will also be custom-crafted to fit your exact smile specifications, so you shouldn't notice any major difference between them and your remaining teeth.
Do Dental Crowns Get Cavities?
Unlike your natural pearly whites, dental crowns will be made of cavity-resilient materials. This means they won't decay like the rest of your smile can. However, it's important to remember that the underlying tooth can still be vulnerable to cavities. That's why you'll need to maintain good oral hygiene for your crown and the rest of your smile. You should especially brush the base of your restoration thoroughly, as this is where bacteria can likely slip underneath and attack your natural tooth. Make sure to also visit our office every six months for checkups and cleanings so that we can ensure your dental crown stays in pristine condition.
What Happens If You Wait Too Long to Get a Dental Crown?
Waiting to see if a dental issue will improve can make it more likely to worsen over time. Since your teeth will not be able to heal by themselves, you might consider consulting us about restorations as soon as possible. Without treatment, you can be at risk of needing more complex and costly care, such as tooth extraction and replacements. For this reason, it's best to schedule an appointment with us so that we can address your situation before it becomes a bigger problem.