Children's Dentistry – Jacksonville, FL
Providing Positive & Educational Dental Visits
Just like adults, routine visits to the dentist are incredibly important for children, especially since their mouths are developing and growing every day. Drs. Mullens and Nguyen offer several kid-friendly treatments to help protect and improve the health of their smiles as well as a fun, educational, and positive environment. Our team strives to make a great first impression on kids, because in many cases, this can determine whether they want to come back, even as adults. To schedule your child's visit with our team, call our dental office today for children's dentistry in Jacksonville, FL!
Why Choose Distinctive Dentistry by Mullens & Nguyen for
Children's Dentistry?
We Support Hendricks
Avenue Elementary School
Kind, Experienced, &
Friendly Dental Team
Community-Trusted Dentist
with 5-Stars on Google
Dental Sealants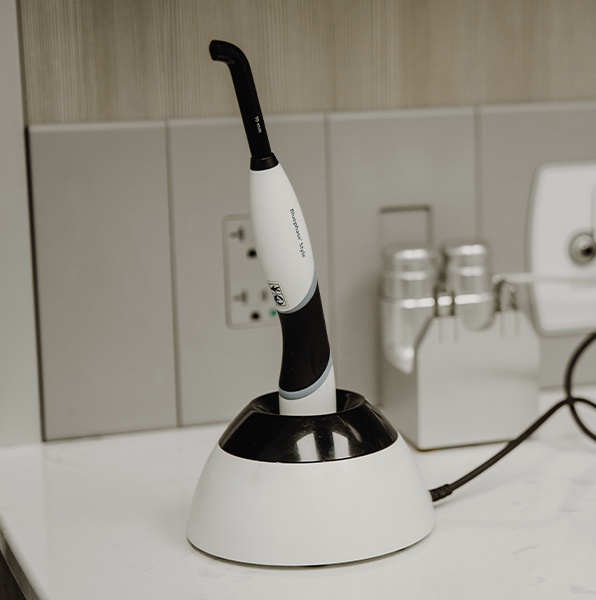 It's common for children to get cavities because they're still learning how to properly brush and floss their teeth. If we notice that your child seems to be at an even higher risk of developing dental decay due to deep grooves and pits on their molars that are effective at trapping debris and bacteria, we may suggest dental sealants. This procedure is fast and painless, all we'll do is paint a clear liquid over the biting surface of their molars and harden it with a UV light. It will create a protective, raincoat-like coating to make brushing more effective and prevent cavity development.
Athletic Mouthguards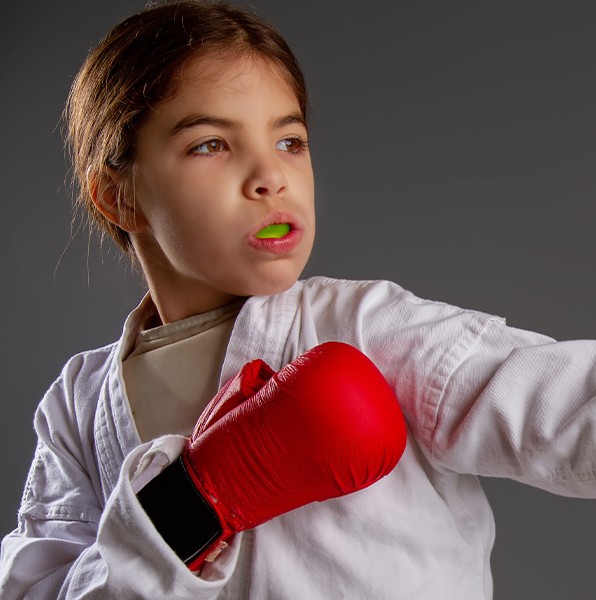 If your child plays on their local or school athletics team, it's important that they protect their mouth and jaw from possible damage so you don't have to urgently rush them to an emergency dentist. We offer custom-crafted athletic mouthguards that are made just for your child, making it easier for them to breathe as they run, jump, and throw on the field or court. They're made of durable materials that help cushion their teeth as well as their jaw joints from possible trauma.
Frenectomies/
Lip & Tongue-Tie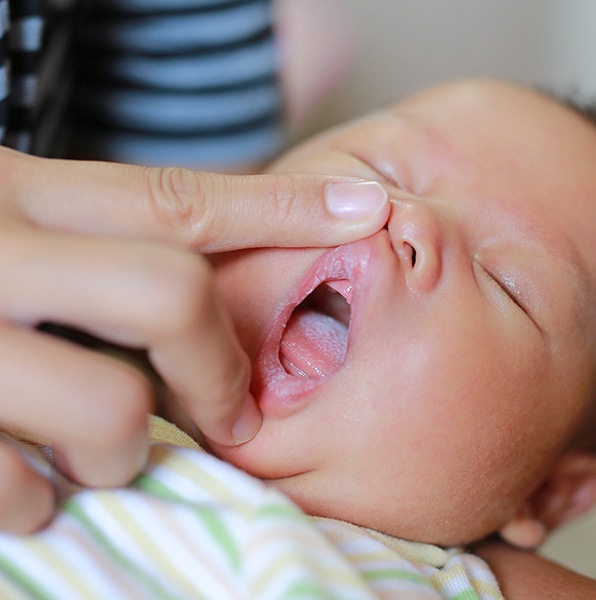 Is your infant having difficulty latching while breastfeeding or gaining weight? Many parents believe this is because they simply aren't good at feeding their little one, but in more cases than you'd realize, these effects are often a result of a lip or tongue-tie. This occurs when the piece of tissue that attaches their lips to their gums or their tongue to the floor of their mouth is too thick or overgrown, limiting their range of oral motion. Drs. Mullens and Nguyen offer safe and precise soft tissue laser frenectomies to correct the issue by removing the extra tissue.