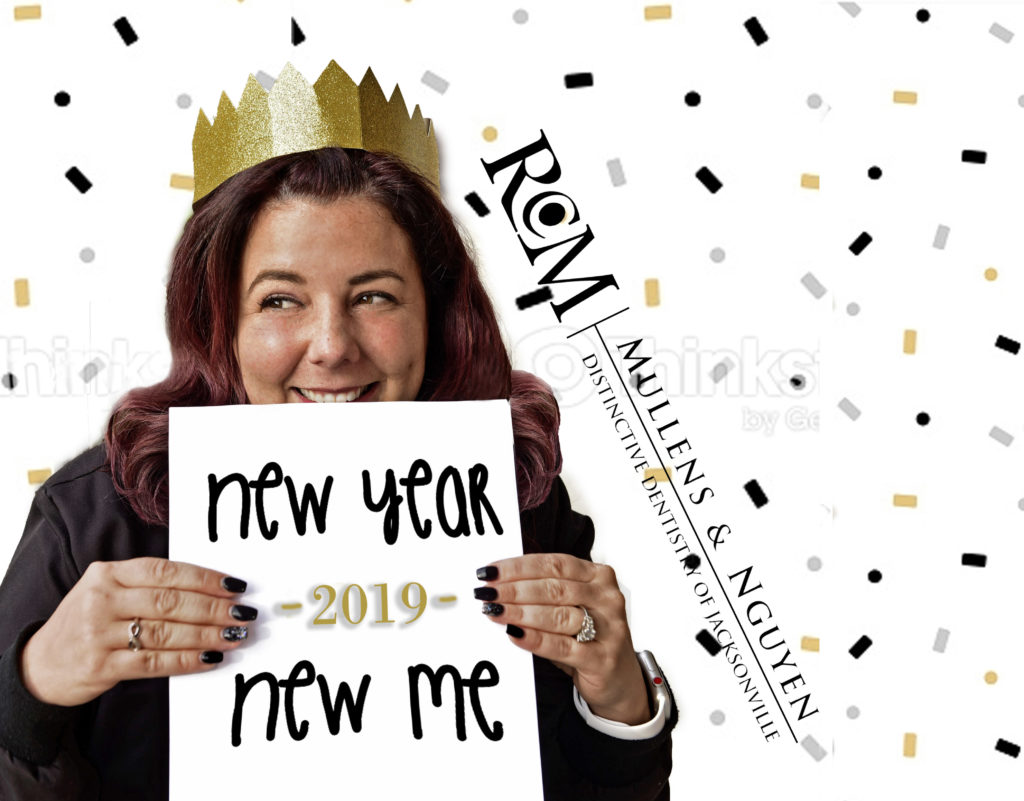 Happy 2019, everyone! We're so excited to set our goals and intentions for this year. Something tells us it's going to be a great one. Today we're highlighting some of the things that our treatment plan coordinator, Liz White, will be focusing on in 2019.
First and foremost, Liz is looking forward to helping as many patients as she can. She feels passionate about helping people achieve their best overall dental health. On a more personal note, she's going to work on always trying to see things from someone else's perspective and keeping compassion at the forefront of her life along with patience and resilience.
Liz believes it's important to set goals so that you have something to look forward to and work towards. To stay on top of her resolutions, Liz likes to keep them where she can see them. She's found that something as simple as a post-it reminder in the bathroom mirror can go a long way!
Another item on Liz's vision board for the year is taking a trip to Jamaica with her pal Brittany. There's nothing quite like a tropical vacation to treat yourself. If you have any bucket list trips you want to take this year, we'd love to hear about them!
Now that the time for PJ's on Christmas Eve has passed, Liz is ready to take on 2019 and so is the rest of our office! We hope you're all having a healthy and happy start to the year. We hope to see you in the office soon!
Leave a Reply